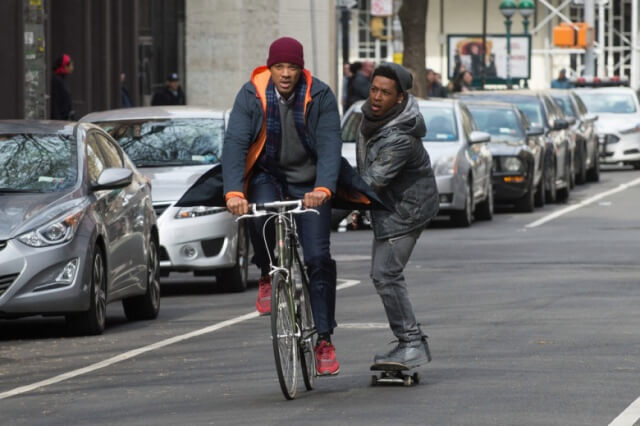 What do you get when you couple an Oscar winning director with a mind bogglingly star-studded cast?
Apparently a big steaming pile of horse manure.
Director David Frankel recently directed best picture winner Spotlight and his new film Collateral Beauty has Will Smith, Ed Norton, Keira Knightly, Helen Mirren and Kate Winslet all starring.
On paper this should be a good film but unfortunately for Frankel and Smith it is actually just a block of stinky cheese.
Every scene is such cheesy Oscar bait it's like someone putting cube after cube of Mainland Dairy extra vintage cheddar in your mouth.
Smith is an advertising executive tormented by the death of his child two years ago and his friends and business partners, played by Norton and Winslet, are worried.
Well, actually, they are slightly worried about him but mostly want him to relinquish control of their company so they can sell it.
They devise a maniacal plan to make him seem crazy so legally he can no longer make decisions for the company.
Norton stumbles across three actors and offers them money to play the human embodiments of death, love and time, concepts that Smith's character has been obsessing over.
The actors succeed and Smith is deemed too crazy to control his company.
In a surprising and heart warming (it was actually heartburn from the popcorn) moment the actors also help Smith's friends learn about themselves.
In the end the actors are angels or some BS.
If you want to laugh at how red Smith's eyes get when he tries to cry watch this movie.
If you want to feel utter regret and hopelessness at the fact you spent hard earned money on a ticket you should also watch this movie.