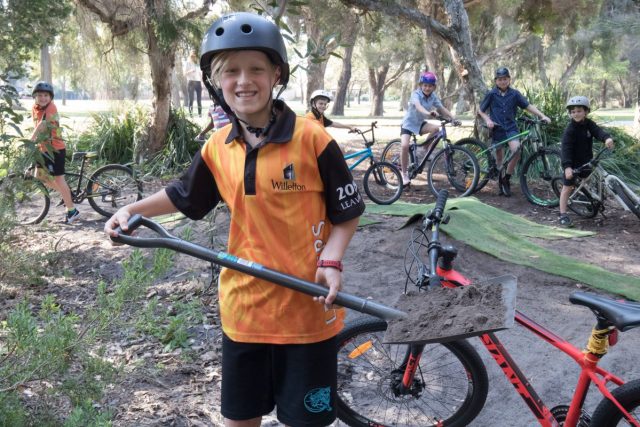 Eleven-year-old Cody Blackwell and his mates were disappointed when a ranger told him he could no longer use his beloved bicycle track, so he decided to write a letter to council to get his bike back on track.
Cody and his mates built a track with ramps and jumps three months ago in Sheldrake Park, in Willetton when a Canning ranger had to ban them from using their track because someone had complained about it.
"We all felt really angry and sad and we couldn't understand why someone complained when we hadn't done anything wrong," he said.
"The ranger told us he was going to take all the materials we used and that we had to flatten the jumps."
Even though Cody's mum tried to convince the ranger to leave the track in place, the ranger said it was out of his hands but decided to leave them the materials used in making the track.
Cody and his parents then wrote a letter to the City of Canning explaining why this track meant so much to him.
"A lot of hard work went into our ramp it involved a lot of planning and testing to make it safe," the letter said.
"The council didn't even talk to us about making it, they just took it away and said that the complaint wasn't because there was rubbish, it wasn't because of bad language, but just that it was here.
"Our parents also would come down and check that we were behaving and that everything was okay and made sure we all knew it was a privilege to use the area so we had to respect it.
"We would like to be able to work with the council to create a track that is safe and that we can all agree that being outside with our friends is way better than being inside on our iPad's or Xboxes."
The council sent Cody's request to the city's director Warren Doe and he eventually rang Cody's mum and said he supported the initiative and would get the track back.
City officer Ian Pound met with Cody and his friends and told them about the rules they needed to follow to be able to keep their new track.
"My friends and I love building and riding and lots of the parents are happy that we can ride there again," he said.
"The council provided clay soil and a few rolls of fake turf.
"We are still working on getting the track back to how it was but we constantly changed the track once we could do all the tricks"