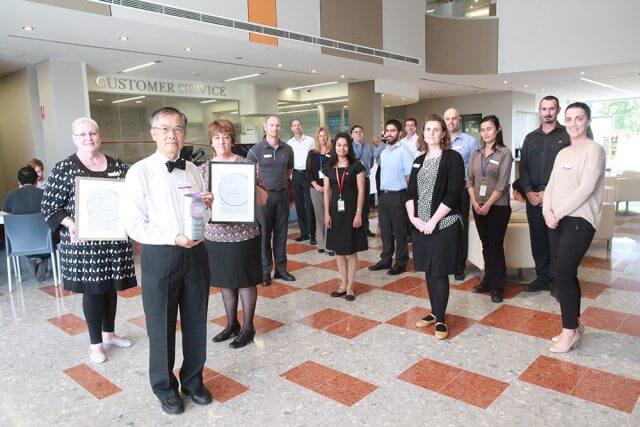 The City of Canning's customer service department has won its second major prize this year after receiving the 2015 national local government Australian service excellence award in Melbourne on October 28.
The award recognised the city as a national local government leader in customer service.
A new contact centre was launched only a year ago, which included the implementation of a new customer relationship management system.
The award judged the city on a range of capabilities including responses to field requests such as calls about stray dogs, property damage and graffiti.
The city was assessed on its internal processes in responding to complex requests and on other customer focused efficiencies.
Canning chief executive Lyn Russell said the award recognised the city as delivering the best customer service in local government in Australia.
"Our staff are very excited to have won this award, they have overcome so many challenges to get here," she said. "It demonstrates that the city has emerged from a challenging period stronger and more determined than ever to deliver the best possible services to the community.
"The city has undertaken customer service improvements across the organisation, reviewing its customer service systems for all types of enquiries.
"It (the city) has implemented a program to improve phone call responses, it has carried out customer feedback surveys, created improved reporting systems, developed mobile capabilities for our field workers and created a culture centred around the customer."
Since the contact centre was established the city had significantly improved customer satisfaction from 68 per cent to 97 per cent.
The city has reduced call volumes by 30 per cent and can now resolve 85 per cent of all queries on the first call.
The award followed a win as the best government contact centre (30 full time equivalent or less) at the government contact centre summit.