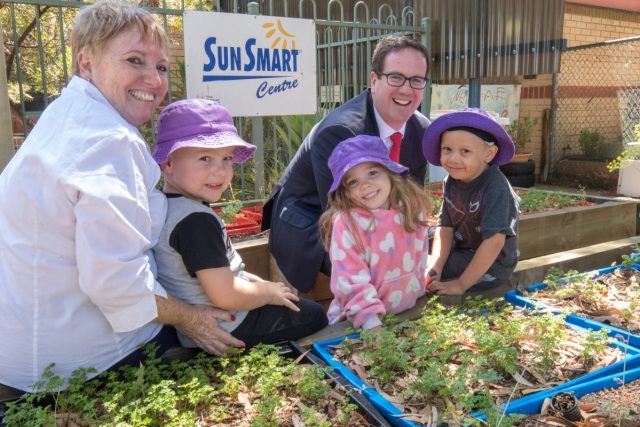 A number of thefts and broken windows has led one local child care centre to install roller shutters and CCTV cameras in the hopes of capturing anti-social behaviour. 
Mundarda Child Care Centre in Challis Road, Seville Grove recently reached out to Federal Member for Burt Matt Keogh to fund new roller shutters for the 26-year old facility. 
Director Claire Siaus said the $20,000 grant which also funded a resurfaced car park and the purchase of new plants for the community garden was of great help to the not-for-profit facility.
"We have had some windows broken, we have had a shade sail stolen and have also had people come in the evening to help themselves to some of our resources," she said. 
"Once we came in on the Monday morning to find 13 of our windows broken over the course of the weekend." 
Mrs Siaus said she hoped to add to the community gardens at the front of the facility, which were also a hotspot for thieves. 
"We are hoping to get the community involved in the painting of the garden beds and the planting so that way members of the community will have more respect for it," she said.
The child care centre's new car park was also a welcome relief as the surface had previously been patched up several times in recent years. 
Mr Keogh said he was extremely pleased to help the centre particularly with the poor car park.
"Over the last 26 years the centre has undergone band-aid repair after band-aid repair and as a result the car park became a safety hazard with potholes crumbling in summer and filling with mud in winter," he said.
"It was hardly an ideal situation to navigate for parents with prams and children who aren't quite steady on their feet."