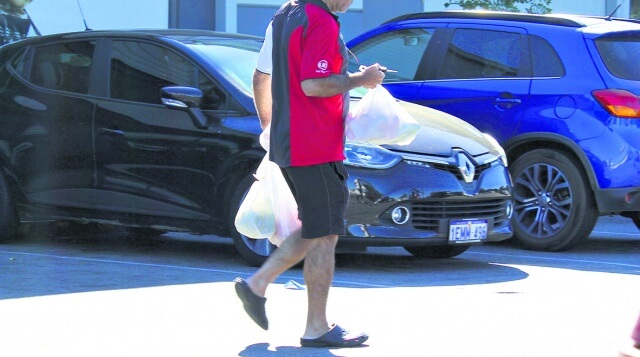 The challenge is set for City of Canning chief executive Arthur Kyron who will take on a two-week plastic challenge during National Recycling Week from November 11 to 17.
Mr Kyron will operate as he normally would but along the way collect items such as takeaway coffee cups, straws and plastic bags.
He will then be required to place the items in a transparent backpack that must be worn at all times including speaking engagements and external meetings.
During week two Mr Kyron will be required to actively limit the amount of items he collects avoiding single use plastic and finding alternatives where possible.
This will act as a comparison to the items collected when operating as normal in week one and highlight the difference that some extra thought and care can make.
The CEO Plastic Challenge will be monitored by the City of Canning through a series of video blogs posted on the city's social media websites.
Mr Kyron said he is participating in the challenge in the hope it will continue, gain momentum and spread awareness of how much waste we generate as individuals each day.
"A single cup can take up to 30 years to break down while single use plastics are only part of the waste problem, they are items that we all use and that can be avoided or replaced with some care and thought," he said.
"Our hope is that the CEO Plastic Challenge will gain momentum, generate conversation and become something of a local 'ice bucket challenge' for the leaders of Perth and WA in general."
At the end of the challenge Mr Kyron will nominate a fellow chief executive or mayor from another local government and pass on the backpack to the next contender.