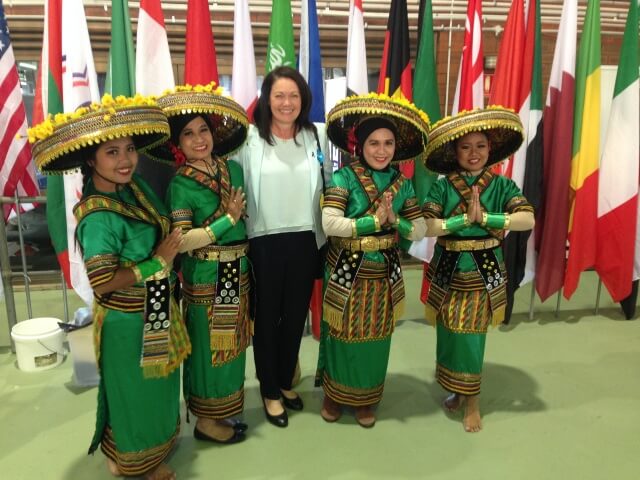 Thousands of people, including, Gosnells resident Bassim Raad, attended the Multicultural Eid-Adha Carnival hosted by the Australian Arab Association on September 17.
Eid al-Adha, which depends on the phase of the moon, was officially celebrated on September 12.
It is the second major annual Eid celebration for the Muslim community commemorating the completion of the Hajj pilgrimage when Muslims travel to Mecca.
Originally from Lebanon, Mr Raad has lived in Gosnells for the past 15 years.
He said the celebration was fantastic and he cannot wait for the next one.
"Bring on next year," he said.
"It was very well organised and I liked the way it brought the community together.
"It was all about sharing and enjoying the celebrations together."
Citizenship and Multicultural Interests Minister Mike Nahan said the State Government was proud to support a variety of multicultural Eid festivals this year through grants from the Office of Multicultural Interests.
The Australian Arab Association and the Islamic Council of Western Australia each received $25,000 over 2016 and 2017 for the celebration of community Eid carnivals.
Dr Nahan said Eid festivals were an occasion to advance understanding between cultures and strengthen the foundations of our multicultural community.
"The Eid al-Adha carnivals are wonderful family festivals where everyone can come together and enjoy an inclusive and exciting multicultural celebration," he said.
"These family and community festivals attract large numbers of people, and welcome the participation of Australians of all faiths and cultural backgrounds.
"WA's Muslim community is a key part of our culturally diverse society and it is a pleasure to see Eid celebrations deservedly taking their place among this State's most important and well-attended community festivals.
I wish WA's Muslim community Eid Mubarak, and to those who have participated in the Hajj, I wish you safe and happy travels."