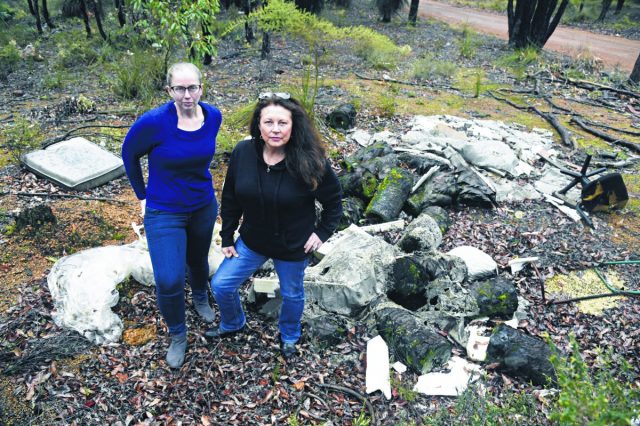 Everything from old car tyres and broken washing machines to children's toys and household rubbish has been found dumped in various sites within the Jarrahdale region.
Members of the public recently alerted local group Jarrahdale Community Collective about several dumping spots within the shire, including Nettleton Road, Langford Park and the public firewood gathering areas along Jarrahdale Road.
Secretary Mandy Lloyd said it was disgusting to think people could purposefully dump rubbish and unwanted goods within the shire's beautiful forest and bush lands.
"A few of our members did a drive around Jarrahdale to some of the reported locations and were shocked with what they found," she said.
"Sometimes people are silly enough to dump identifiable materials such as letters,  moving boxes or white goods packaging with barcodes which can be traced back to them."
Shire president Michelle Rich said she thought most people would be appalled if they knew the extent of the rubbish that was dumped within the shire.
"The clean up effort to remove rubbish dumped in public places diverts resources that could be used effectively in other areas," she said.
"Perhaps more importantly it damages our natural environment and is unsightly and unfair to other residents."
Ms Rich said if anyone witnessed illegal dumping within the region, the first point of call was the shire's ranger services.
"The more information we're able to gather the better the chance of finding those responsible," she said.
"Pay special attention to the vehicle, the vehicle licence plates, what was dumped and the time and date it took place."
Anyone who witnesses illegal dumping or has any information was asked to contact the Shire on 9526 1111 or the Department of Biodiversity, Conservation and Attractions on 9290 6100.
Police can be contacted on 131 444, but only if you are able to identify number plates, letters, marking or boxes.