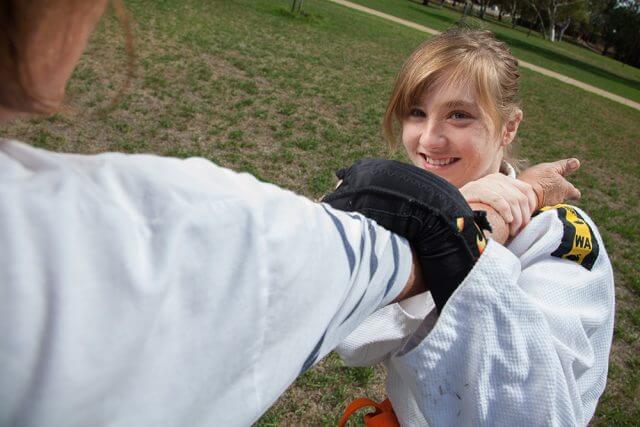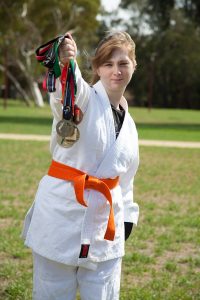 Armadale 22-year-old Casey Dunn is blazing a trail for young West Australians with disabilities by dominating judo and in June she will get an opportunity to take on the whole country at two national competitions.
Casey, who has cerebal palsy, started judo two years ago and has been making waves by beating able bodied competitors despite having reduced movement on the left side of her body.
In WA she is the only competitor with her condition, which has meant she has only been able to fight able bodied people.
Casey's teacher has taught her to fight in a modified style with her disability and since starting she has received gold and silver medals in various competitions including a silver medal at last year's nationals.
She has reached her orange belt and was aspiring to get her green belt.
Casey said she had tried lots of sports but judo worked best for her.
"I'd done heaps of other sports like athletics, soccer, canoeing and abseiling but I always wanted to try judo," she said.
Casey's mother Jane said she could not be more proud of her daughter.
"Everything for her was harder, just learning to fall and doing a roll, she has a fantastic coach who never gave up teaching her different ways of competing," she said.
"Everything Casey does she has to work out how to do it her way first, how to get her body to move that way and that's not easy.
"Our aim is to get people to realise that people who have disabilities can do it and there is help out there now."
Casey will compete at the national judo competition in Victoria from June 10 to 13 and for the first time ever she will compete against other people with disabilities at the Friendship Games in Cairns on June 26.
Ms Dunn said they were looking for sponsors for her trip to Cairns to cover $1000 in expenses.
"We don't care if it's a dollar, we would appreciate any help we can get," she said.
Email Ms Dunn at Kelsall.norton@gmail.com or call 0424 516 240.