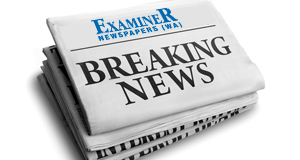 The City of Canning would not reveal where planned employee reductions, announced in the wake of the 2015-16 city budget, would come from.
Last week Canning chief executive Lyn Russell announced the city would reduce the number of full time equivalent roles at the city from 724 to 692 by June 30. The reduction represented a 4.6 per cent decrease in the city's workforce.
Ms Russell would not reveal what areas the staff would be reduced from, how they identified them or whether those areas had been told yet. She said services would not be adversely affected.
"The city will not comment on operational matters relating to individual staff conditions," she said.
"Service will not be adversely affected as the city has identified efficiencies in operations including the improvement of processes.
"Some staff reductions are associated with the completion and non-renewal of projects and of several temporary contracts associated with the completion of projects."
Annual employee costs at the city had grown from $31.4 million in 2008-09 to $59.4 million last financial year. Despite the planned reductions in staff the city employee costs would grow $300,000 to $59.7 million this financial year.
Ms Russell said the reason behind the rise was because the current employee enterprise bargaining agreement (EBA) included an annual raise in salaries.
She said the current EBA expired on December 31.
"The city will commence negotiations on the new EBA within the next few weeks," she said.
"The city is in a strong financial position and a new EBA will not affect this outcome."
– Hamish Hastie