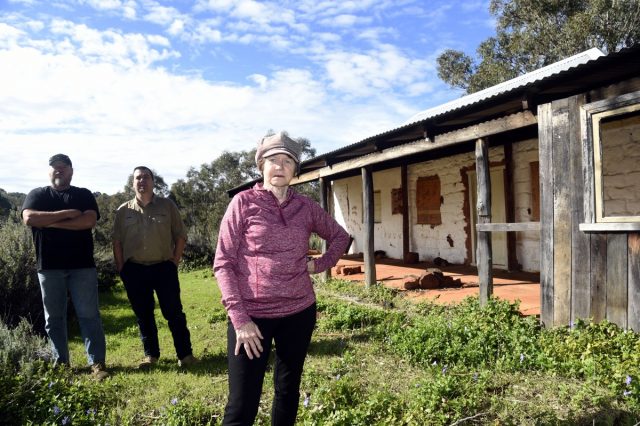 The great granddaughter of one of the region's earliest pioneers is appealing to the City of Armadale to engage with the community to brainstorm opportunities for the future use of a state heritage listed building. 
Elaine de Ruiter is a descendent of Roleystone pioneer William Buckingham. 
She holds genuine concerns about the future of an 1879-built cottage which she said is falling into disrepair due to vandalism and the fact it appeared that no one is overseeing its management or future. 
"Located on the Araluen Golf Course Estate on a high point overlooking the Croyden Road Valley the house is the oldest extant building in Roleystone and the only one of its kind in the City of Armadale," she said. 
"It was saved from both the elements and the bulldozers in the nick of time in the early 1990s when the golf course development was evolving." 
Ms de Ruiter said Buckingham family descendants would now like to see the building restored, a purpose identified and the cottage to be utilised in the near future.
"Using the building will ensure its longevity in comparison to the present approach, which is only seeing deterioration," she said. 
"There is the potential for the cottage to be used and play a role in education from primary school aged students through to university graduates also tourism, recreation, walking trails, arts, cultural and children's activities. 
"Archaeological exploration around the Cottage could also throw more light on its history." 
The City of Armadale was contacted for comment but did not respond before deadline.