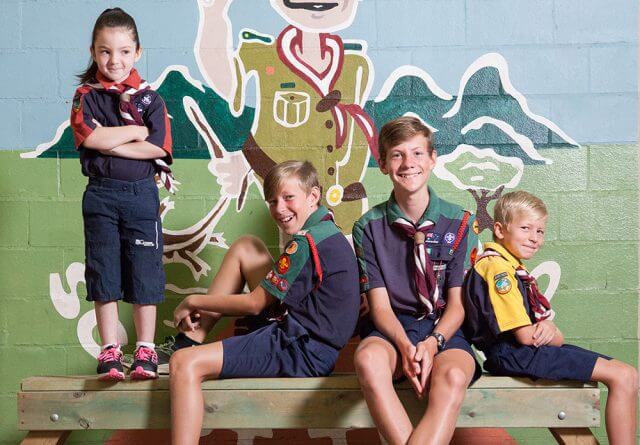 Byford Scout Group is calling for volunteers as the joey pack faces closure because of a lack of leaders, according to group leader Taryn Chaytor.
"We need leaders for every group but the joeys is a big one because if we don't have one by the end of term one we won't be able to have a joey pack," she said.
"We also need a group leader, another male scout leader and we'd like another female cub leader."
She said anybody was welcome to volunteer.
"They don't need to have kids in scouts or anything," she said.
"We're just looking for people who are enthusiastic, energetic and have the kids' best interests in mind.
"There is full training provided but they do need to have their Working With Children check and their police clearance."
Ms Chaytor said volunteering with the scouts was a worthwhile experience and a good opportunity to contribute to the community.
"It's great to work with the kids and there's a lot of community involvement so it gives you a sense of pride," she said.
"It's a good way to build friendships not just within the group but with others as well because there are a lot of social events.
"There's also a lot of skills that you learn and a lot of skills that the kids learn.
"We also have the best scout hall in Perth with a lot of bushland nearby."
She said scouts also provided members with the opportunity to participate in large events like the Australian Jamboree, which was held in NSW from January 3 to 13.
"The jamboree is like a national scout camp held every three years and there are a lot of activities across the 10 days," she said.
"Byford Scout Group sent nine kids and two leaders over so we had to do a lot of fundraising to get them over there and they had an awesome time.
"It was also attended by people from other countries so we had people from the USA, UK, New Zealand, Indonesia and a lot of the island countries like Papua New Guinea."
The next Jamboree will be held in 2019 in Adelaide.
For more information about volunteering with the Byford Scouts call 0417 970 383.
For more information about scouts visit scoutswa.com.au.