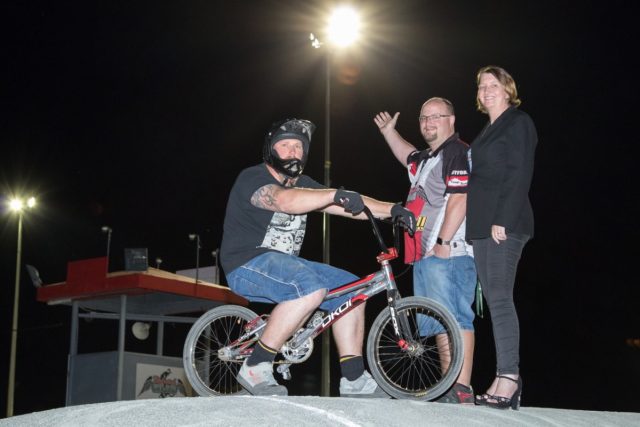 Riders at the Byford BMX Club will showcase their skills at night from now on thanks to a recent upgrade of lighting facilities on the track.
The $65,000 upgrade, which was a joint collaboration between the club and the Shire of Serpentine Jarrahdale will allow the club to host race meets and state series events in the evenings rather than being restricted to daytime timeslots.
Chairman Daryl Dawes said the club was previously forced to hire light towers which not only came at a great cost but also did not meet the minimum standards that BMX Australia or BMX Sports WA expect.
"The club is deeply grateful to the Shire of Serpentine Jarrahdale for working with us to upgrade the facilities so that the club can work on running great events for our local riders and also riders from all around the state and country," he said.
Shire president Michelle Rich said the lighting upgrade would enhance and extend the club's services that it offers to the community.
"Evening BMX events provide a totally different atmosphere and experience for riders and spectators," she said.
"The lighting upgrade fits into the broader context of the Briggs Park precinct improvements."
The club is also organising to rebuild the first and last straights of the track and has applied to the shire to build a pump track within its existing boundary for the club's mini wheeler riders aged two-years and up.