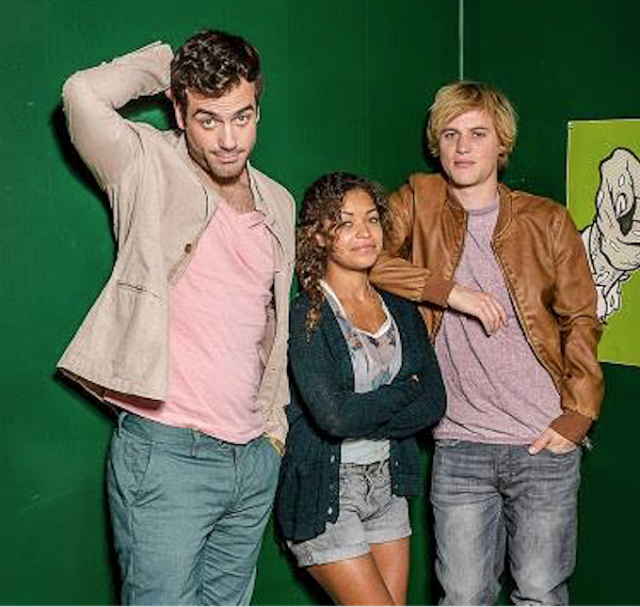 Only the British can write a show about a man who has chlamydia and who is tracking down his ex partners and yet make it endearing, funny and surprisingly gut wrenching.
Originally called Scrotal the name was changed to Lovesick.
The show know into its third season follows Dylan (Johnny Flynn from The Sussex Wit), Luke (Daniel Ings) and Evie (Antonia Thomas, The Good Doctor) the best friends who are trying to navigate life in their mid 20s.
While Dylan comes to terms with his past relationships Evie is trying to move on from her feelings for him and soon finds herself engaged.
Meanwhile Luke, the playboy of the group is trying to grapple with the death of the one girl who meant something to him, a nasty break-up and his sudden lack of interest in wanting to hit the town.
The three friends are also helping nerdy Angus (Joshua McGuire) the baffled maths obsessed mutual friend go through his divorce.
The episodes are short, to the point and leave you wanting more.
The writing is clever, funny and poignant.
Writer Tom Edge has artfully captured the awkward transition from being a teenager into the daunting realm of adulthood.
It is at times horrifying, hilarious and you realise that nobody ever really grows up in the first place.
Lovesick is sure to keep you hooked and it is perfect to curl up and binge watch.
Also starring Hannah Britland, Klariza Clayton and Stephen Wight.
Rating: 4 out of 5 stars
Rated: M
Out now on Netflix