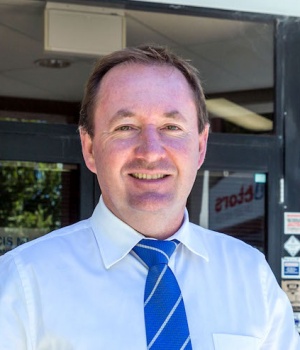 The cities of Armadale and Cockburn's election push for a Liberal Party commitment to build the $166 million Armadale North Lake Road Bridge has been dealt a blow after Liberal Member for Jandakot Joe Francis confirmed Roe 8 was their priority.
The two councils have been pushing for federal and state commitments to build a bridge over the Kwinana Freeway to connect Armadale and North Lake Roads since 2015.
Their campaign has secured the Armadale Road widening and a commitment from the Labor Party to build the bridge but the Liberals have stayed mum.
Mr Francis said he supported the project and has pushed for it in the past but 'nothing would reduce traffic congestion in his electorate like Roe 8'.
"It would be grossly irresponsible not to build Roe 8," he said.
"North Lake Road Bridge, the day will come it will get built.
"I've argued for it for a long time but at the end of the day the much bigger traffic issue is Roe 8."
He said people would avoid more traffic lights using Roe 8 than with the bridge.
"Who would use that North Lake Road Bridge? Someone going from Armadale to O'Connor for example," he said.
"If you were going from Armadale to O'Connor and you had the North Lake road bridge you're going to gain an extra intersection at Cockburn Central and then flow on to North Lake Road.
"There's no sizeable gain as far as traffic lights are concerned.
"If Roe 8 was built where the Roe 7 meets the freeway you would go Armadale Road up the Kwinana Freeway and then onto Roe Highway wouldn't you to get to O'Connor.
"Much of the traffic projection for North Lake Road wouldn't exist if you built Roe Highway."
Mr Francis said the government should constantly revaluate projects.
"Politics aside what responsible government should do is continually evaluate and revaluate the greatest demand of where you're going to get the most people alleviated from traffic congestion based on a cost," he said.
"It would be wrong to spend that money if there were other areas where you would get far greater efficiencies for less."