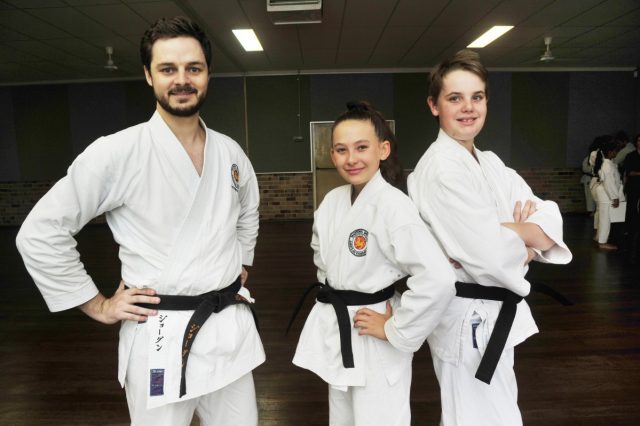 For many young karate enthusiasts achieving their black belt is on the top of their list, but for two local students it is a box they have already ticked. 
Traditional Shotokan Karate-Do Federation Perth students Cayleigh Erasmus and Jayden Kemp received their junior black belts last week after practising the art since they were both six years old. 
Sensei Jordan Fraser said Cayleigh and Jayden were some of his most dedicated students. "Achieving your black belt is not something that happens overnight, it cannot be rushed," he said. 
"It takes years of training not only mastering techniques but also understanding why we do something a certain way." 
The 12 year olds are leaders and role models for other students in the dojo but they will need to continue to learn several new techniques and develop knowledge of the meaning behind them as they continue their karate career. 
Mr Fraser said karate was often seen as an aggressive or violent sport but that myth could not be further from the truth. 
"Karate teaches confidence, discipline, self-esteem and knowledge and adaptability." he said.
"There are also the physical benefits like flexibility, strength, physical fitness and technique. I know people from all over the world practising karate over the age of 40, 50, 60 and even over 75. 
"It is an amazing avenue for whole body fitness that allows you to go at your own pace if need be and I encourage all ages to give it a try." 
Photographs – Richard Polden.