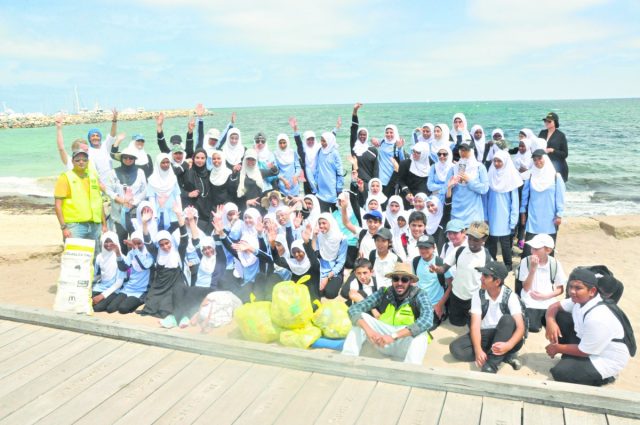 It was not your usual sight for visitors to Bathers Beach Fremantle as they were greeted to a mass of enthusiastic students and teachers from the Australian Islamic College Thornlie campus and volunteers who were scavenging for rubbish to kick off the month's Clean Up Australia Day campaign.
About 86 high school students, teachers and volunteers from Keep Australia Beautiful were all hands on deck as they embarked on the collaborated effort for a beach and coastal clean-up.
It was the second time the school had participated in the campaign.
High School coordinator and event organiser Idroz Shah Bahroocha said it was a good learning experience.
"The students divided themselves into five groups and worked around the popular tourist areas of Bathers Beach and Fremantle coastline as well as the surrounding vicinity of Kidogo Art House and WA Shipwreck Museum," he said.
Mr Idroz said he hoped the event would kick start further collaborations with other schools and organisations.
"The year seven to 10 students were involved and will also be doing another community clean-up in Thornlie Park involving it primary students later in March.
"A visiting New Yorker had commented it was heartening to see students taking up such an initiative and doing their part to make a difference to the environment.
"The students felt a sense of achievement as they managed to collect about 13 kilograms of rubbish from cigarette butts to discarded plastic bags and broken glass which pose a serious threat to the marine life.
"The students truly showed amazing spirit and maturity in taking up the initiative and responsibility in addressing littering in our environment and hopefully their efforts will help raise a greater awareness on helping to keep our beaches pristine."