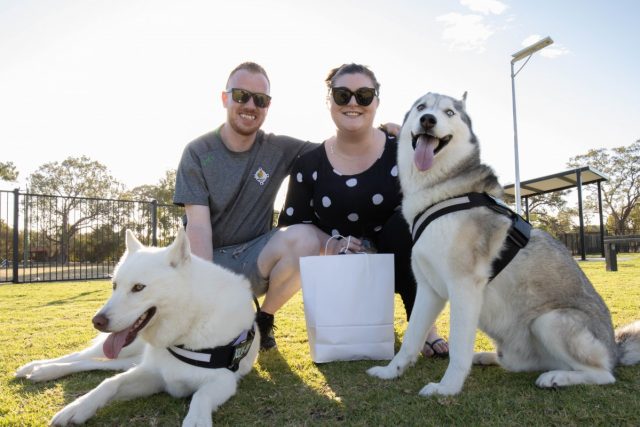 There were plenty of wagging tails and wet noses at a special event on Friday, as the community came together for the official opening of Byford Bark Park. 
The Shire of Serpentine Jarrahdale hosted its annual Paws in the Park event in conjunction with the opening of its $468,000 dog park. 
Shire President Michelle Rich said it was great to see more than 300 people and dogs attend the event. 
"Since the park opened last year it has been extremely popular with the community with hundreds of residents and their dogs using the park each week," she said. 
"One element that has proved popular is the separate introduction zone between the small and large dog enclosures. 
"The introduction zone allows dogs to get comfortable around other dogs in a safe and separate space before entering the full park." 
The project was funded from the left over developer contributions for the Larsen Road and Sansimeon Boulevard reserve. 
Photographs – Aaron Van Rongen.