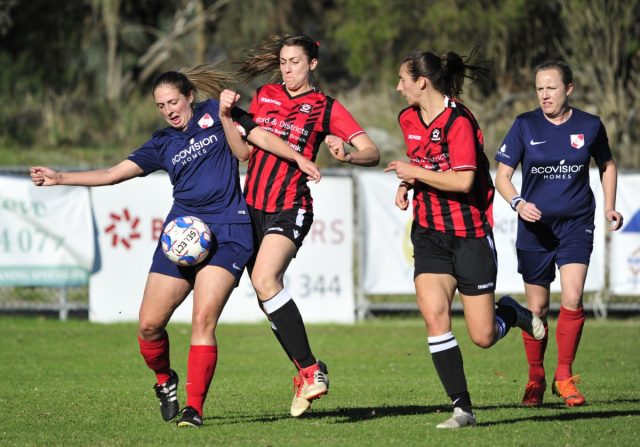 A dedicated group of women have grabbed the bull by the horns in a state soccer league competition this season. 
Armadale Soccer Club's state league women's team has grown from strength to strength in division two competing against a range of teams from Sorrento in the north to Port Kennedy in the south. 
Coach David Hitchenor said the team's captain, Kirsty Woods, has led the team by example this year and, together with strong performances from experienced players such as Kiley Green and Suzie Clark, the side has developed at a rapid pace. 
"We lost two of the first three games this season but despite these early setbacks the girls continued to work incredibly hard at training and it has resulted in us being unbeaten in the nine matches since," he said. 
"In the short term we are aiming, of course, to win the league and earn promotion to division one, but there's still 10 games to go and everyone realises we have a lot of hard work ahead of us to achieve that." 
Hitchenor said the club hopes to continue to promote women's soccer in Western Australia, while always giving opportunities to talented young local players. 
"With continued commitment I see no reason why some of our young players such as Hannah Blackman and Janice Kiama couldn't progress to play in the women's league," he said.
"It would also be nice to think that Armadale Soccer Club may one day soon have a young player that goes on to represent the Matildas." 
The team will take on Fremantle City away from home this Sunday at 11am.