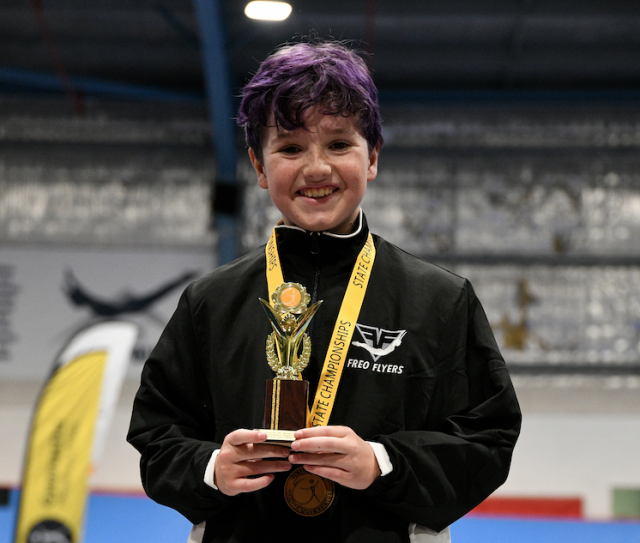 For some children trampolining is just a bit of fun but for Alfie Curran-Ragan it is serious business. 
The Cardup boy and Pioneer Village Primary School student first started gymnastics when he was seven-years-old after he saw it on television and fell in love with the sport. 
Now 11-years-old Alfie is fixated on perfecting his skills in trampolining and has competed at various events, most recently against the best in the state at the WA Junior Gymnastics Championships. 
Alfie's determination and skills prevailed when he delivered three polished routines resulting in him receiving gold in all three of his events – double mini, trampoline and synchronised.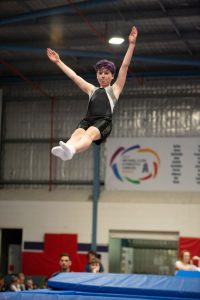 His mother Sarah Curran-Ragan said she was incredibly proud of his attitude, commitment and passion to the sport. 
"He took up trampolining in February this year and he was delighted to qualify in his first year," she said. 
"The skills he found difficult he just worked and worked on until he improved. 
"At competitions he is a great sportsman and is delighted for other competitors when they do well." 
Looking forward Alfie said he is hoping to perfect his skills for the upcoming nationals competition and one day he hoped to represent Australia at the Olympics. 
He trains two to three times a week with his club Freo Flyers as well as many hours at home practicing on the trampoline but his mother said he would spend every night training if he could. 
The championships were held from October 10 to 13 at the WA State Gymnastics Centre in Leederville.