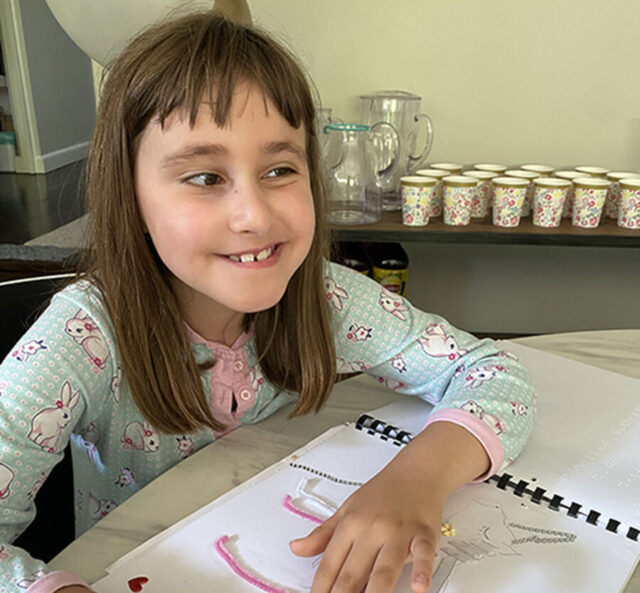 Thank you to all of our sponsors who donated to Examiner Newspapers' Jeans for Genes day campaign this year.
We received the following correspondence from the Jeans for Genes Children's Medical Institute…
Dear Examiner Newspapers,
We're delighted to announce that so far, Jeans for Genes 2023 has raised over $2.3million, with every single dollar being directed towards finding treatments and cures for some of the 6,000+ genetic diseases and other conditions affecting 1 in 20 Aussie kids.
Every research project funded at Children's Medical Research Institute brings new knowledge, and new steps towards finding a cure to help kids like Amelia.
Amelia's story
Amelia, 7, is one of the faces of the 2023 Jeans for Genes campaign which raises funds for the vital work being done in the labs at Children's Medical Research Institute. Scientists are finding treatments and cures for the 1 in 20 children living with birth defects and genetic diseases like cancer and inherited blindness, through world-leading medical research.
It was when Amelia was three months old that her parents, Anita and Mathew, were told by their GP that her eyes weren't following movement around the room.
She was sent for further testing, and by six months old, they got the news that Amelia had Leber's congenital amaurosis which would leave her with very little vision.
"I cried for a week, a full week,'' Amelia's mum Anita said. "I remember night and day. I cried, wondering what the future of my child was going to be like? How is she going to walk? How is she going to stay safe and not get hit by a car?''
Seven years later, life is a lot brighter for Amelia.
She is a talented pianist who learns songs easily after only a couple of listens.
She has won awards for her brilliance at mastering Braille and is progressing well at school with both sport and academics.
Amelia walks with a cane and it is only now that she's older that her parents can assess what she is and isn't able to see.
"I can stand directly in front of her and she walks right past me,"
"It's still really difficult to watch. Breaks my heart every time. You never get used to it.''
One thing that changed Anita's perspective was discovering that Professor Robyn Jamieson at Children's Medical Research Institute had been involved in Australia's first ever gene therapy for an inherited eye disease and there was work being done for other conditions.
"Our team is involved in new therapy and clinical trials for genetic eye disorders, and there have been some great outcomes that give us impetus and hope for our future efforts,'' Professor Jamieson said.
Anita said it was "beyond exciting'' to go into the labs and hear from Professor Jamieson about her team's work and urged all Australians to support their research.
"You never think it's going to happen to you ever. That's not something anybody ever thinks. It's always something that happens to someone else. It's a really important cause, and we hope that we'll see a change in our lives.''
Whether you took part in this year's campaign, or have taken part in the past, you've played an important role in the Jeans for Genes story so far, and for that, we wanted to say thank you.