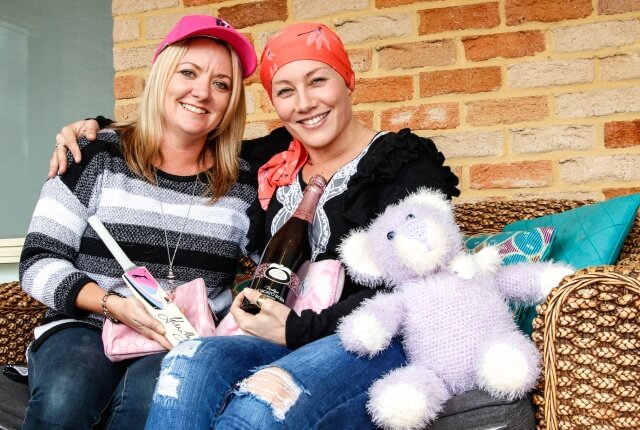 When Mandy Armstrong's friend Melanie James was diagnosed with triple negative grade three-breast cancer in August of this year the Byford resident turned to the Pink Night In campaign to help Ms James and her family through the difficult time.
Over the years Mrs Armstrong has raised money for cancer either holding a Pink Night In event or a Biggest Morning Tea event.
The campaign is part of the Pink Ribbon fundraisers organised by the Cancer Council.
This year Mrs Armstrong said she was planning on holding another Pink Night In over the coming weeks to raise funds.
"As soon as I found out what my friend Melanie was going through I thought I would organise it for her," she said.
"Everything raised will go directly towards her and her family,"
Mrs Armstrong has raised more than $2000 in donations of products.
"My first Pink Night In was back in 2009 when I had a few girlfriends around and we raised $1750," she said.
"I was overwhelmed so hopefully we can raise more for Melanie."
This year Mrs Armstrong said her Pink Night In campaign would include games, prizes, raffles and auctions.
"The locals have been fantastic offering so many donations, vouchers and products," she said.
"It's lovely to know there are so many people willing to help."
Ms James said she was currently undergoing chemotherapy.
"This diagnosis has devastated me and my family emotionally and financially but I am strong," she said.
"I have a positive outlook on beating this horrible disease that affects so many women and men."
To donate call 0421 031 324 and for more information or to get involved visit pinkribbon.com.au.