St Norbert College in Queens Park is now ready for the challenge of term two.
On Tuesday last week, the school had 907 students at home on day one of online learning and only 11 students of essential workers attended school.
The school has developed a new page on their website that will become an essential part of the lives of students amid the coronavirus pandemic.
The website includes updates and advice relating to the virus and remote learning for year seven to year 12 students.
Senior students are taking video and audio lessons and some teachers are also pre-recording lessons for students to watch at a more convenient time.
For lower classes, teachers are maintaining daily contact with their classes and setting up lessons for them to follow from home.
Students health and well-being was also a priority and the physical education department prepared a series of activities for students to stay active, including a virtual cross-country carnival.
Deputy principal Peter Hawke said the first day of online schooling was a success.
"Students are very adaptable and 'tech savvy' anyway and so the move into virtual classrooms was relatively painless," he said.
"For staff, there was a feeling of nervousness and excitement.
"Standing outside some classrooms, it felt like teachers were engaged in their usual lessons with students actually present in the room."
Mr Hawke also said the school would have to accept that several students will struggle adapting to the new environment; therefore, mental health and wellbeing would be the school's top priority.
"Remote learning is not ideal, but we are completely committed to supporting our students now, when they return to the college and in the coming years to make sure that this disruption does not have a long-term negative impact on student achievement," he said.
"Students should be ready to start lessons at the usual time, have recess and lunch breaks at the regular time and find time in the day to be active.
"The more normal each 'school day' is, the better the chance of developing work habits that fit with the remote learning approach."
Year 12 student Courtney McCrostie said she was missing her friends but had
found more time to practice her guitar and had taken up the piano.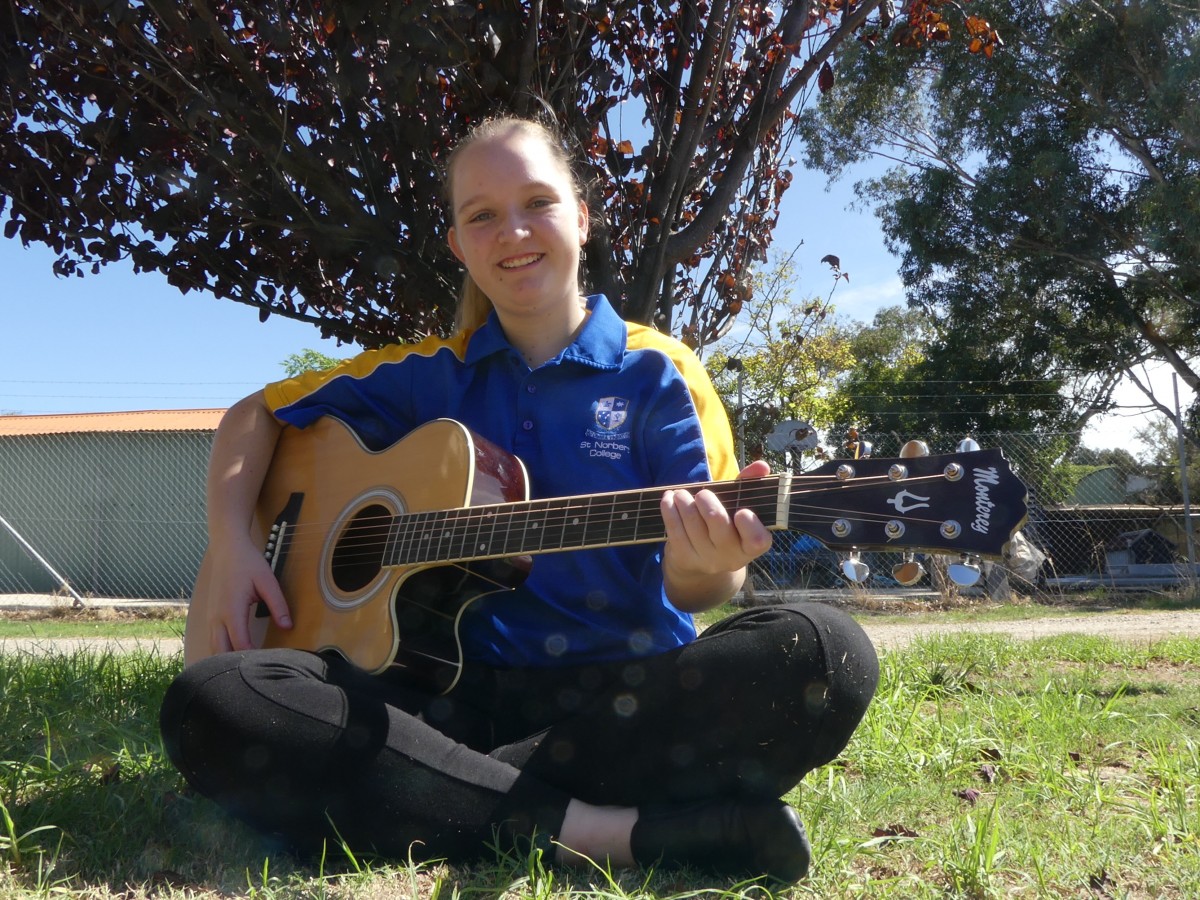 "I'm enjoying the independence that allows us to work at our own pace, developing more digital skills and not having to get up at 6.30am,'' she said.
"I love being able to still talk and interact in classes, for example teachers ask a question to the class, we then are able to turn our mics on and answer the questions."
Year 12 student Deklyn Simms said his first week of remote learning went well despite having internet connection issues at first.
"Year 12 is a crucial year for me, so it is a bit nerve-racking to see how remote learning is going to affect my end-of year grades and the potential pathways that it leads into after school.'