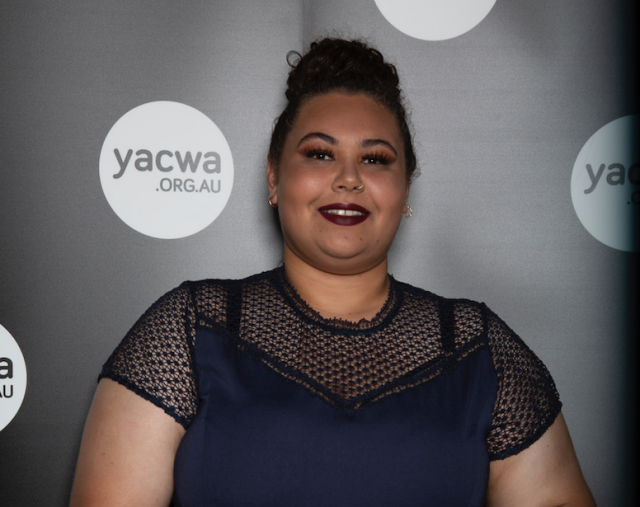 A mentor, a coach and a fierce advocate for Aboriginal youth, Danikka Calyon is a remarkable young woman who has just recently been recognised for her efforts in making a positive difference in her community. 
The 21-year-old Brookdale woman was recently announced as a finalist in the WA Youth Awards alongside 34 other outstanding young people and organisations from across the state. 
Her volunteer work started when she was just 14 years old when she was selected to become a junior coach in the Drug Aware Ignite Basketball program, which is targeted at young people involved or at risk of becoming involved in crime and anti social behaviour. 
She was also named as an inaugural youth ambassador for Australia's largest aid and development organisation Save the Children, where she worked with others to prepare the "Our Voice" report, which was then taken to Canberra to allow the voices of young people to be heard. 
Miss Calyon also courageously attended the United Nations General Assembly at just 17 years of age to call on world leaders to address key issues facing young people, including equality and Indigenous people. 
She described the latter experience as exhilarating and wants to continue to work harder to pursue her passion for working with the youth of today. 
"Some young people are born into really challenging circumstances that are beyond their control and these circumstances have huge impacts on their lives," she said. 
"Youth justice isn't the responsibility of one person or one agency, it is a complex problem and that means we need a shared solution to help change the story of these young peoples lives. 
"One of the biggest challenges young people face is the stigma of being a bad or naughty kid and in my work I am able to celebrate their strengths and help them find positive pathways that help them to redefine who they are. 
"We need to remember that they are just kids and they need people who believe in them… they could be our next university graduate or footy star, it is all possible with the right support."