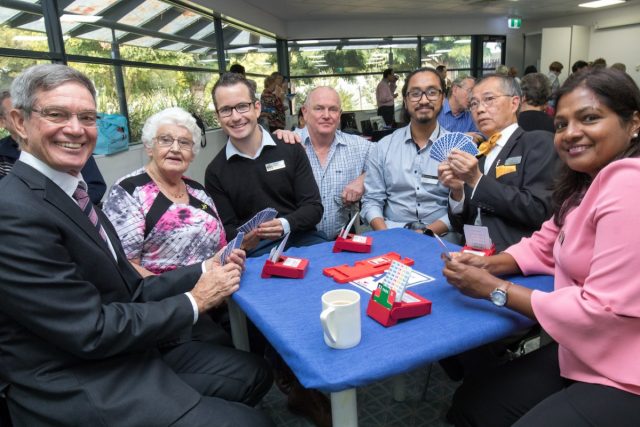 The card game bridge is the new craze among Canning's seniors, with one club becoming so popular it has needed to move to a larger premises.
The Willetton Bridge Club opened at Riverton Library on April 23, with eager players joined by Member for Riverton Mike Nahan, Canning mayor Paul Ng and councillors Ben Kunze and Yaso Ponnuthurai.
The club was forced to move to the library this month after growing beyond capacity at the Herald Avenue Senior Citizens Club, where it began.
Organisers said recent lessons at the venue by new Willetton Bridge Club teacher Noel Daniel had seen interest in the game soar.
The HASCC has about 1500 members and supplies equipment for activities like table tennis, yoga and board games, but a recent growth in popularity for bridge meant there was not enough room to fit incoming players.
HASCC president Audrey Varischetti said she was glad players of the highly popular game had a space to call their own.
"We've got a happy club and it's just unfortunate we haven't got a spare room," she said.
She said the Bridge Club would take advantage of its new space and host twice weekly game days on Mondays and Fridays, expected to begin around 12.30pm and run for about three hours.
Ms Varischetti said playing had proven a great way to keep in touch with friends from across the community.
"It keeps your brain active and it's very social," she said.
"There are lots of people to talk to.
"We are very active, we're not sitting down all day – I say come along and you'll be welcome."