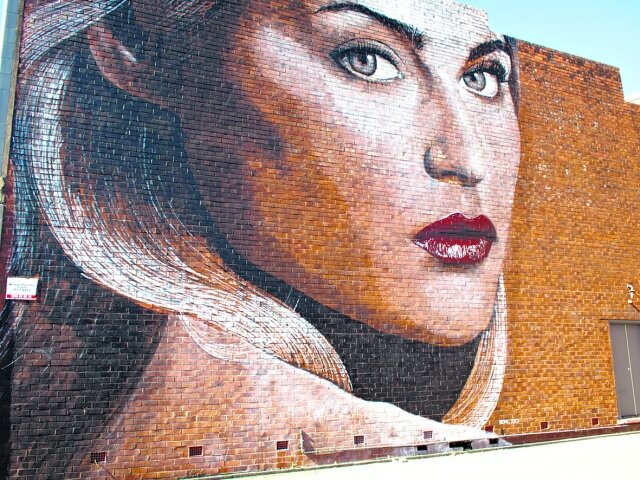 Visitors to Jull Street will be able to participate in free tours of newly completed urban art murals and get to talk to local artists at the City of Armadale Arts Festival's ReDiscover Community Sundowner later this month.
On Sunday April 23 the City of Armadale will host internationally renowned mural artists Askew One, Matt Adnate, Lisa King and Tyrone "Rone" Wright who were invited to the city to create portrait art on a series of walls along Jull Street.
Artistic Director Andrew Frazer said it would be a great opportunity to bring the community together.
"Sundowners are a combination of community inspiring events that are going to be taking place," he said.
"Amongst all the food and celebrations we're going to be inviting the community to be coming on a walking tour to see the completed murals and hear from the artists about a bit of their inspiration and why they chose the subject."
Mr Frazer said he hoped the artworks would get people to stop, discuss and reflect on their community.
"It's a celebration of creativity and imagination and expression.
"Sometimes in the busyness of our life and the daily grind that beauty is lost and so this encourages people to slow down and really celebrate where they live.
"I know there are a lot of passionate locals and it will be great to see the public art draw people out."
The tours will be on Sunday April 23 between 4pm and 7pm at Jull Street Mall on the corner of Jull Street and Fourth Road.
Registration for the event was available at www.armadaleartsfestival.com.au.