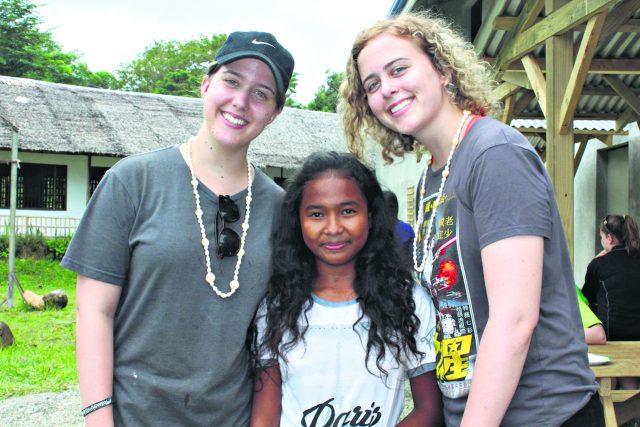 School leavers from a Bedfordale college have returned from a schoolies trip of a different kind.
While many year 12 graduates head to Dunsborough, Rottnest or Bali to celebrate finishing high school students from Southern Hills Christian College visited the Philippines for two weeks to work with struggling communities.
They worked on humanitarian projects, tutored young students, visited local schools and got a glimpse of life in a third-world country.
Graduate Hannah Begley went with her sister and said she had been excited to participate in the unique Leavers2Leaders program.
"Our school has been running this trip to the Philippines for nine years and it was something to look forward to after we finished our exams," she said.
Hannah and sister Jazmin Begley travelled for 10 days with more than 70 other travellers, culminating in a trip to Manila to meet with Australian deputy ambassador Mat Kimberley where they were taught about safe travelling and congratulated on getting involved in the program.
Upon their return Jazmin said the extra distance and work had been worth the effort.
"It was awesome," she said.
"I have waited so long for this trip and it's been such a good experience for all of us."
Southern Hills Christian College principal Paul Beacham began the program nearly a decade ago and said he saw it as a way to open up students' eyes to a safer alternative to traditional leavers partying.
"Initially I hoped to ad something positive in the lives of our young people," he said.
"Many Filipino lives have been changed by what we have been able to achieve."