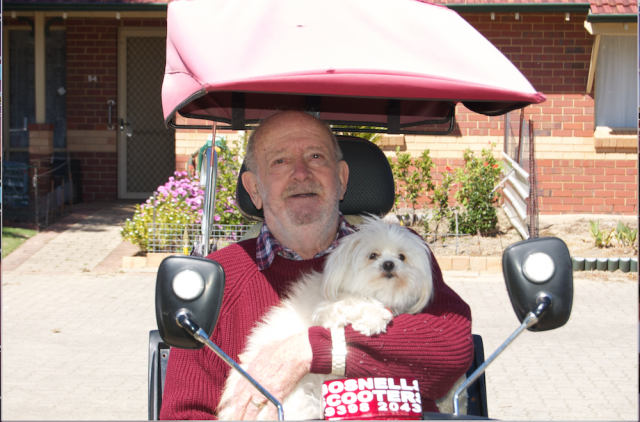 A freak accident on Wednesday morning has left an elderly Gosnells resident distraught and the wider community shocked.
On September 13 about 8.11am Lenny Dixon lost his dog Diamond when the animal was hit by a train.
The train was leaving Gosnells Station towards Maddington when the dog was struck just opposite the Gosnells Markets.
Mr Dixon, who was in his goffer at the time and safe behind the closed gates said he could not reach his dog in time to pull her to safety.
He said Diamond was never on a leash and always walked by his side but was now gone.
"Everyone liked her," he said.
"She wasn't a vicious dog at all, she was really friendly."
Witness Jack Cawte said Mr Dixon was devastated.
"One second the dog was there and the next second it was gone," he said.
"It all happened so quickly."
Mr Cawte said it was a terrible thing to have happened.
The shih tzu was well-known among many Gosnells residents.
Resident Rene Ahnstrom said he used to pat Mr Dixon instead of Diamond because the dog got all the attention and he did not want her owner to feel left out.
"It's tragic what's happened," he said.
"Diamond was a bit of legend around these parts."
Mr Ahnstrom said it was a reminder to keep dogs on a leash.
A Transperth spokesman said he was heartbroken for Mr Dixon.
"I saw him holding his dog after it had happened," he said.
"There was nothing that could have been done, the train just could not stop."
Following the loss of Mr Dixon's dog, the community have rallied around him and his friend Sheridan Kane arrived with his own dog named Fluffy to comfort him.