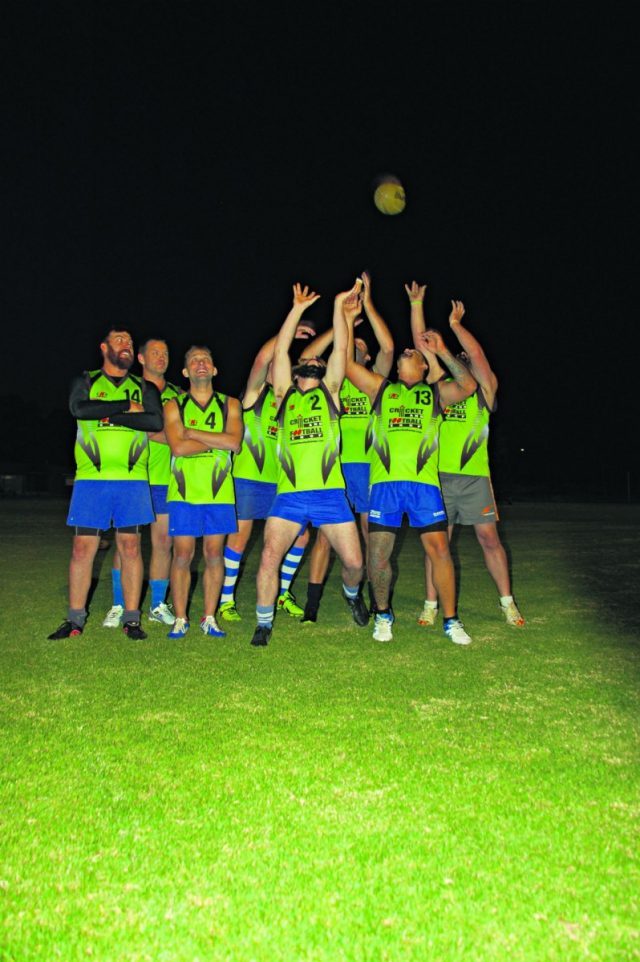 Kelmscott Football Club is continuing its resurgence and is on the lookout for future footy stars.
A collection of lifelong Kelmscott club members, supporters and local footy fanatics, the Bulldogs are competing in the Metropolitan Football League's 2018 season against teams in Innaloo, Midland, Baldivis and beyond.
After the Kelmscott Senior Football Club's resignation from the WAAFL roster in 2016, it has been a battle for the team to once again reach a solid foundation, but the passion of the club members has carried them through.
"There's no real hierarchy, we're basically just a bunch of mates who come down to the oval and want to play footy regularly," club coordinator Rob Turner said.
"The club is basically run by us as players, so it's a totally home-grown and community based club.
"It's basically made up of players from the old club and a few new guys who we've roped in to join. We're all mostly locally based and are doing it because we all have a passion to play."
To match the growth of the team, their home patch at John Dunn Memorial Oval has recently had a refit with new lights, making the Sunday night games an enticing attraction in the area.
"We really want as many people to come down as possible," Mr Turner said.
"Players, supporters, family, friends, whoever.
"We're really dedicated to this and want to make it something special."
The Kelmscott Bulldogs train Tuesdays at John Dunn Memorial Oval and Thursdays at Creyk Park from 6.15pm, with games on Sundays and some Saturdays.
For more information contact Rob Turner at [email protected] or go to facebook.com/KelmscottBulldogs.