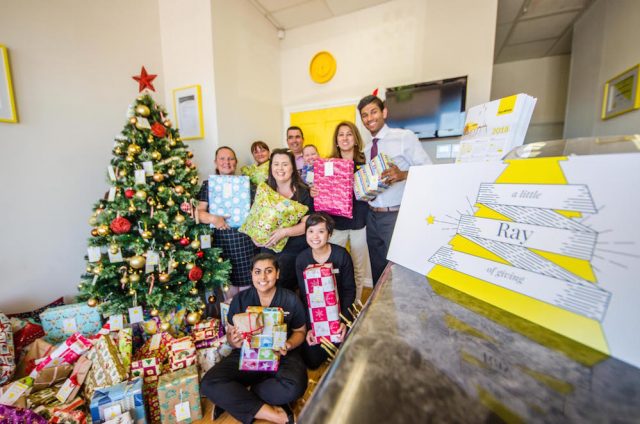 The age old saying that Christmas is a time for sharing and caring has never been more true for the Ray White Corporation, who have once again launched their popular tradition of assisting disadvantaged children and families this festive season.
This year the Little Ray of Giving Campaign will once again help families with its charity initiative where participating Ray White offices collect Christmas gifts for underprivileged families and children.
Ray White Canning Vale was encouraging people to place a gift under their Christmas tree in their office.
The organisation has asked Australians to embrace the season of giving and dig deep for children in the community who need it the most.
Ray White Canning Vale employee Harjit Benwath said the office had so far collected 120 gifts and were set to receive more in the coming weeks.
"They will be collected and given to the Gosnells Baptist Church," she said.
"They will distribute the gifts to the families that need it the most."
Ms Benwath said it was a great initiative to be a part of.
"It's very important," she said.
"This initiative helps those in need."
For residents looking to donate a gift, buy a gift, wrap it and deliver it to Ray White Canning Vale at the Ranford Shopping Centre.
Make note of gender and age group and leave it under the Christmas tree.
Deadline for gifts is December 14.
For more information call 9456 1000 or visit raywhite.com