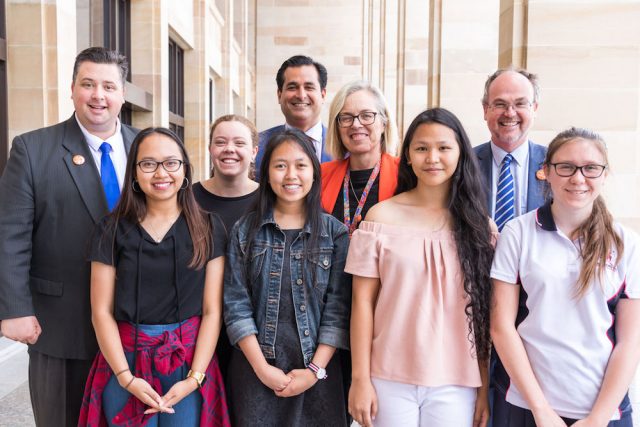 A Southern River College student was part of a team of students who left for Japan last month to participate in the AFS Australia's intercultural program.
On November 29 Alifia Hasan, 17, left for the land of the rising sun to immerse herself in Japanese culture for four weeks.
A not-for-profit organisation AFS is an intercultural education group that helps people develop their intercultural knowledge and skills.
It offers programs in more than 90 countries aiming to prepare young people with intercultural skills to engage, lead and collaborate effectively in different cultural settings.
Alifia said she was looking forward to the opportunity and the cultural experience.
Asian Engagement Minister Bill Johnston said as a former AFS exchange student himself he travelled to Indonesia in the 1980s.
"I believe exchange programs like this help establish respect and understanding between cultures," he said.
"I wish the students all the best for their trip and encourage them to immerse themselves in the culture and embrace the Japanese language."
Member for Southern River Terry Healy who was a former teacher at Southern River College and had taught Alifia said he was proud she was going to Japan.
"When studying at Curtin University I was fortunate to have studied in Japan whilst on exchange," he said.
"I am thrilled that Alifia has the opportunity to embark on this journey."