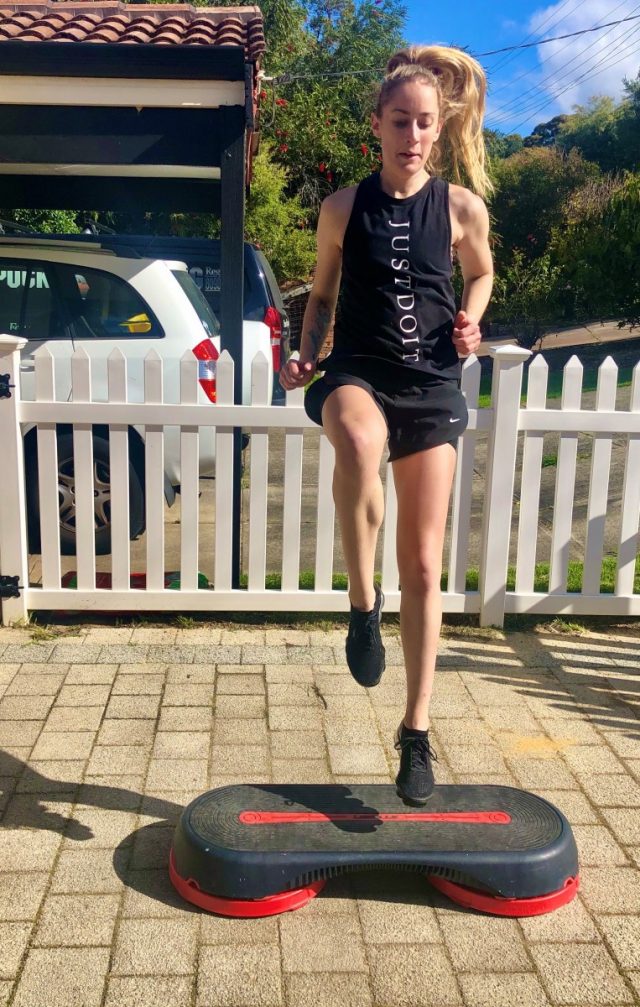 A fitness instructor from Mount Richon who suffered a stroke earlier this year, will work up a sweat this November as part of the Stroke Foundation's annual physical activity campaign Stride4Stroke.
The 36-year-old, who experienced a stroke in January, set herself a challenge to run 100 kilometres during the month to boost her own health and to raise funds.
The mother of two said the Stroke Foundation helped her through an incredibly challenging time and she is excited to be able to give back to help others.
"I am a young fitness instructor, but I am proof stroke can happen to anyone at any age," she said.
"My stroke completely rattled me. While I have not been left with any physical deficits, I suffer from hidden disabilities like fatigue, dizziness and tremors.
"I've had to adapt many aspects of my life – even the way I play with my kids."
Stroke is sudden.
It is a devastating disease that strikes the brain, the human control centre.
While Sherree's stroke was not caused by physical inactivity, it is a risk factor that is being highlighted by Stride4Stroke Stroke Foundation Western Australia State Manager Luke Hays said one million strokes each year globally are linked to physical inactivity.
"Our No Postcode Untouched research indicates that in any given week, 12 per cent of Australians are not doing any exercise," he said.
"While in the Canning electorate, almost 19,000 people are not moving enough.
"I thank Sherree for getting involved in Stride4Stroke and leading by example.
"Boosting your daily moving minutes can make a difference to prevent stroke and other chronic disease.
"I hope her story inspires others in the community to sign up and join the fun. It's not too late."
Stride4Stroke is open to anyone who would like to get active, at a safe distance and within coronavirus (COVID-19) pandemic guidelines.
Participants are encouraged to set an activity goal to increase their daily 'moving minutes'.
They can choose any activity to complete within the month – from walking, running, swimming, cycling, an online exercise class or a goal in stroke rehabilitation.
The options are endless and can easily be tailored to wherever you are, catering for those affected by coronavirus lockdown restrictions.
Luke Hays added participants can sign up for a personal or a group challenge.
"Stride your way, wherever you are. Help reduce your own stroke risk and support those in the stroke community at the same time," he said.
Every dollar raised through Stride4Stroke will help Stroke Foundation prevent stroke, fund research and support survivors and their families at all stages of the recovery journey.
Anyone wanting support Sharee can do so through her page and those wanting to participate in the Stride4Stroke can register on the website.