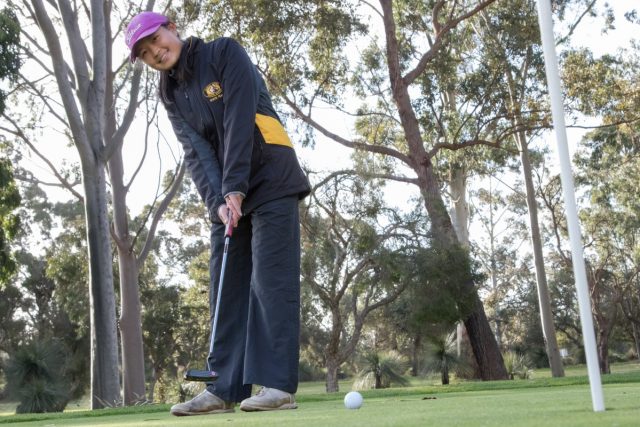 Their fathers inspired them to play golf since they were little and two Willetton girls will now represent Western Australia in the WA School Sport competition in Mandurah.
Willetton Senior High School students Ai-Leng Lee and Valerie Khuu will be participating in the boys and girls 18 years and under category from August 25-30.
Fifteen-year-old Ai-Leng Lee met her passion for golf at the age of 10 as she found it comparatively more intriguing than other sports.
"I love the competition and meeting new people who have the same love for golf as I do," she said.
"Golf is a very challenging game where it tests your mental, physical and tactical abilities and I'm always up for a challenge."
Ai-Leng sees a bright future for herself in golf and she wants to be able to be a top 10 player in the Ladies Professional Golf Association (LPGA) in the future.
"I want to have the privilege of touring around the world playing a sport that I enjoy as a job," she said.
A well-rounded player around the course, Ai Leng said she is looking forward to team building and bunking with her new fellow WA golf
buddies next week.
"My weakness is keeping consistency and controlling my nerves, especially on the first tee," she said.
For 12-year-old Valerie Khuu it all started much sooner.
"My dad asked me to pick a sport when I was six years old and I just happened to choose golf and have been playing ever since," she said.
That same year Valerie joined the Mount Lawley Golf Club and got her first golf handicap.
One of the things she loves the most about golf is getting to play with people of all ages.
"I have played with juniors of my age and I have also played with a lady who is 90 years old," she said.
In the future she also hopes to play in the LPGA tour but in the meantime she is focusing on representing WA and hopefully bringing home some wins for the state.