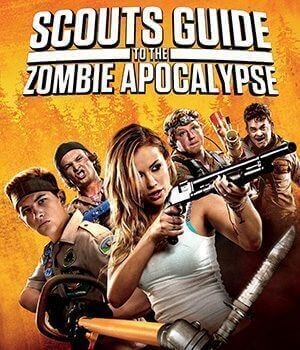 Scouts Guide to the Zombie Apocalypse
Three scouts, on the eve of their final camp, discover the true meaning of friendship when their peaceful town is ravaged by a zombie invasion.
This hilariously macabre film will have you guiltily laughing all the way through.
The boys will put their scouting skills to the ultimate test as they battle it out with the zombies to save mankind from the deathly kiss of the walking dead.
The scout's uniform isn't exactly a babe-magnet, but when the zombie apocalypse hits, the opportunity arises for the team to prove their can-do scouting spirit.
You can join the boys in their fight for the badge of a lifetime as the Examiner has teamed up with Universal Sony Pictures to give away five copies of Scouts Guide to the Zombie Apocalypse.
To enter, tag an email Zombie Scout and send to competition@examinernewspapers.com.au with your contact details.
Winners must collect prize from the Examiner office in Kelmscott.
The film is out this week on blu-ray and DVD and is rated MA15+.
Afghanistan: Inside Australia's War
Afghanistan: Inside Australia's War offers a definitive account of the war in Afghanistan from an Australian perspective.
It is a forensic and impeccably researched series which is both historical and emotional.
From generals to privates, the characters reveal themselves before, during and after their war.
Some are badly damaged, others just did their jobs.
All have been transformed by their experiences.
Out this week on DVD, the ABC series is rated MA15+.
War and Peace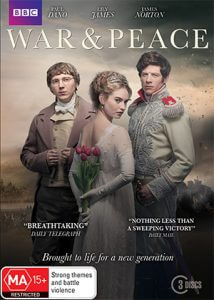 Based on the famous novel War and Peace this story is set against the backdrop of Russia's wars with Napoleon.
In 1805 when Pierre, Natasha and Andrei are all part of St Petersburg's glittering elite but are fired-up with youthful ambition to find meaning in their lives.
At the same time Napoleon's army edges ever closer to Russia's borders.
As everything they thought they knew is questioned, Pierre, Andrei and Natasha find themselves in a time when Russian society is about to change forever.
Out this week on DVD.