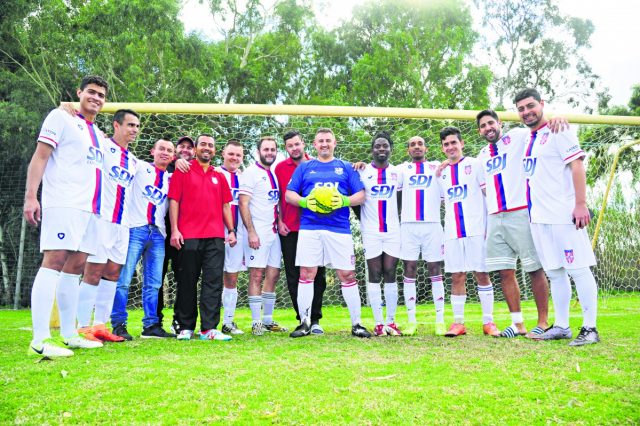 They know their goals, they know how to score and they will not stop until Maddington White City Football Club gets promoted from amateur first division into amateur premier division in the Football West Amateur League next season.
For those who don't know, the Maddington White City Football Club formed 20 years ago in the Serbian Community Centre and two years later the soccer teams formed.
It was only three years ago when they decided to get stronger and work their way up in the league.
They are now unbeaten in 10 league games and are second on the ladder with only five games remaining.
Maddington White City FC manager Petar Mrdja said if the team is doing three things right this season it's getting enough training, fitness and game day preparation.
"Our coach Cesar Gonzalez played professional soccer in Colombia and had huge respect amongst the players," he said.
"His assistant and our team manager Gustavo Ospina work tirelessly to manage the players during the week and especially on match day.
"As the club's football manager I trust Cesar and Gustavo and try to give them as much support as necessary to ensure we have everything in place to be a strong and competitive team."
The Maddington White City FC proudly stands as a very multicultural and diverse club in the league with players all the way from South America, Europe and Africa.
Mr Mrdja said it is important to be open and multicultural as it brings people who would otherwise not venture from outside of their communities in contact with other people.
"I think our club brings together a wonderful mix of cultures, languages, food and football," he said.
"Where else in the world would you have a Serbian club with people speaking Spanish, playing football with people from Africa and Colombia, eating Serbian food together after the game.
"It can only happen in Australia and it's great to see it."
Maddington White City FC play against Stirling Panthers Soccer Club at 1pm on Sunday at Yuluma Reserve.