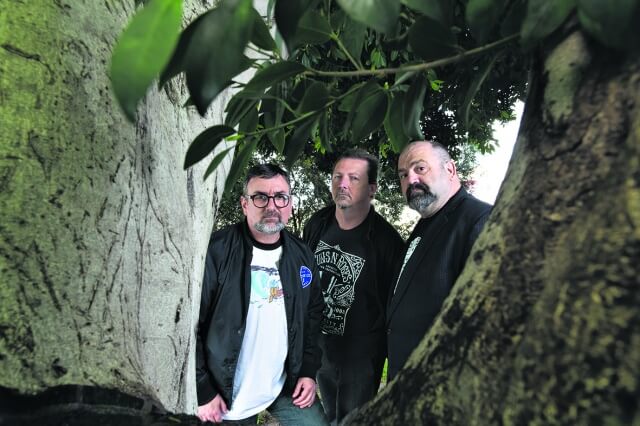 Welshpool airconditioning business owner Jack Jovcic is turning heads in Hollywood again.
The Voice in the Wilderness, a short film he starred in recently, received 12 nominations including two best actor nominations at the 168 Short Film Festival in Hollywood last month.
The 168 Festival showcases films from around the world shot and edited within seven days.
Mr Jovcic plays Dan, a woodsman going through heavy family and work issues.
He takes his son Jake, played by young Perth actor Orlando Borg, out one day to chop wood when he gets injured.
Mr Jovic said this role was different to his past award wining roles where he's played more edgy characters.
"It was a little bit challenging because I had to really get my head around being a brooding character when I'm generally a happy go lucky bloke," he said.
"It was an opportunity to do the family man situation and I can have a role like that rather than the bad guy kicking heads all the time."
Writer and director Andrew Thorn said the film got a huge reaction at the festival.
"The audience's reaction to it was massive," he said.
"We were the last film screened, we got the strongest reaction from the audience.
"After the screening, Orlando got mobbed like a mini movie star; he had all these people line up to get a photo and autograph."
The film won the best original score award.
Mr Thorn's last four films over the past three years have all been highly received, winning several awards.
He said the film industry was a tough slog but keeping at it was the key to success.
"The secret of the film industry is perseverance…the will to do it trumps all," he said.
"Films are forced into being and this is paving the way for us to make a feature film."