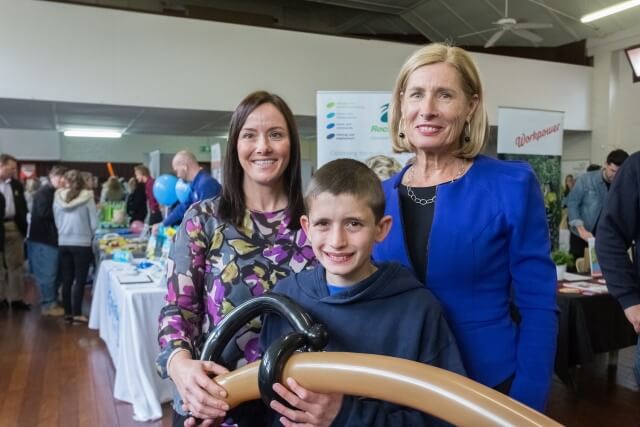 People with disability in the City of Armadale and shires of Serpentine Jarrahdale and Murray officially gained access to the WA National Disability Insurance Scheme on October 1.
The Disability Services Commission celebrated the launch of the scheme's trial in the area on September 30 with an expo of disability service providers at Armadale district hall.
Around 1,400 people with disability were expected to benefit from the expansion of the WA NDIS trial.
The WA NDIS is the State Government's version of the federal model of the same name.
It will see local coordinators support eligible people with disability to create a plan and gain access to appropriate supports and services based on their needs and goals.
WA NDIS area manager Sheila-Anne MacLeod said the there had been a lot of excitement in the area.
"What people in this area are looking forward are that increase level of services and having that choice," she said.
WA NDIS executive director Robyn Massey said this will see additional resources in the area.
"There has to be additional resources so that into the future in the NDIS people will have reasonable and necessary supports to meet their needs," she said.
Armadale resident Barry Kember's son Kyle has autism and already accesses care services.
He said he was looking forward to using the WA NDIS and was happy with the ways things were going but hoped the system would improve with the introduction of the NDIS.
People can check their eligibility for the WA NDIS by using the online 'Am I Eligible?' tool available at www.disability.wa.gov.au.