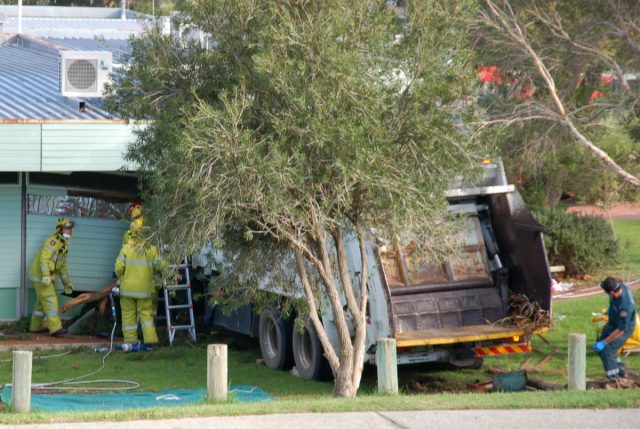 Emergency crews have fought to free a trapped driver after a garbage truck crashed into Clifton Hills Primary School on Thursday morning.
Emergency services and police responded to the incident after the out-of-control vehicle rolled down Princeton Street, through the bollards and into one of the school's classrooms.
Trevor Bushall lives on Connell Avenue, directly across from the school, and saw the accident happen.
"I was just having my morning coffee when the whole thing happened," he said.
"I looked out on to the street and just saw this huge thing coming down. I saw the young guy run into the cabin while someone was yelling, 'Pull the handbrake'.
"Then it went over the street and it was just chaos. He was still inside the cab when it hit."
The Examiner understands no children were hurt in the accident, with students being evacuated to the oval. Clifton Hills staff are currently contacting parents.
More information as it comes to hand.