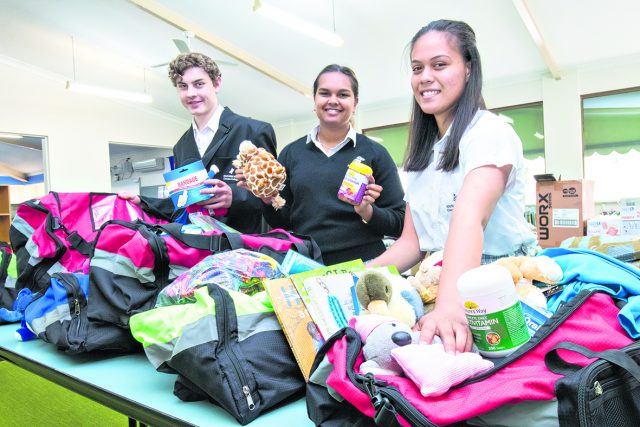 Instead of heading down south or catching a ferry across to Rottnest for an alcohol-fueled week of Leavers celebrations, seven students from a local high school will be heading overseas to make a difference in a third world country.
Year 11 and 12 students from Southern Hills Christian College will be heading to the Philippines next week for a Leavers2Leaders trip to undertake community work and complete various humanitarian projects.
Principal Paul Beacham said the students would be joined by some 40 other students across four schools to build toilet blocks, school classrooms and community facilities in consultation with the Australian Embassy in Manila.
"The trip gives students a great sense of life after school," he said.
"I set up this trip back in 2009 and the aim is to experience life in the third world, challenge our own values of how we should live our lives and enjoy what the rest of the world has to offer us as Australians."
Mr Beacham said he had personally travelled to the Philippines more than 50 times to take part in building trips, basketball exhibitions and now school-based excursions.
"It's a rewarding experience and many of our students ask to return a year later to see the positive work that they have begun in these communities," he said.
Year 11 student Nugataaria Te Rito said she had been at the school since year four and had heard many amazing stories about the Leavers2Leaders trip.
"I think we will learn quite a lot, we take things for granted quite a lot here and we will get to experience a different way of life," she said.
Fellow year 11 students Monique Riley and Kieran Udiljak said they were both excited to experience different cultures, take part in team building activities and see what every day life is like in a third world country.
Students Madeline Morgan-Power, Jennifer Grida, Bianca Hyde and Keegan Nyhuis will join Nugataaria, Monique and Kieran for the trip, which departs Perth on November 17 and returns on November 28.