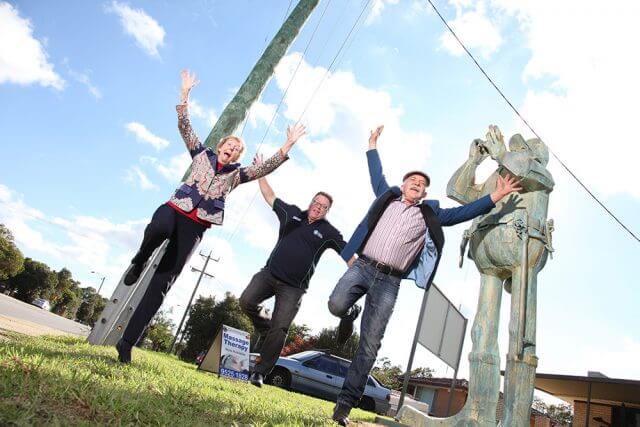 Shire of Serpentine Jarrahdale residents may have seen someone taking notes on their driving on South Western Highway after traffic inspector Charlie Knox was returned to his post.
The sculpture near Park Road, Byford was commissioned by the Byford Progress Association and created by award winning artist Len Zuks.
President Colleen Rankin said Mr Knox was the most well-known of a number of traffic inspectors employed by the City of Armadale from the 1930s to the 1960s.
"Apparently he used to stand at the side of the road and write down the registration of anyone he thought was speeding and then the city would send them a fine," she said.
"We decided to put him there because when we talked about beautifying the street everyone said they wanted either animals or historical figures and he was very well-known at the time."
She was delighted the sculpture had been installed.
"We do get help from local businesses and the shire but we raise a lot of the money ourselves," she said.
Shire president John Erren said it was a great initiative to commemorate local history through public art.
"The historic characters that make up our urban legends are important for us to recognise and I'm pleased we can do this while beautifying our streetscape," he said.
The sculpture joins a growing list of art on display in the centre of Byford including the wrestling kangaroos and life-sized horse with jockey.