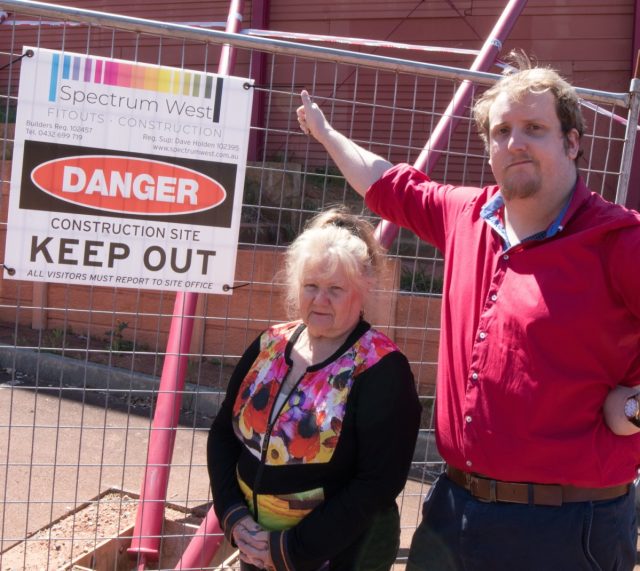 Members of the Roleystone Theatre have been thrown a lifeline as a temporary home has been secured while their 1922 heritage-listed facility receives a much-needed upgrade.
The not-for-profit community group received the bad news earlier this year that they would have to cancel all productions at the Roleystone site and relocate to a new location due to the structural issues with the building on Brookton Highway.
President Keith Thomas-Wurth said it became very apparent to the group back in June this year that the theatre would not open any time soon.
"Originally it was understood that the main issue was that the fly tower was unsafe and that stabilising it would allow the theatre to continue with productions and that the impact would be minimal," he said.
"With this in mind we kept working on two productions simultaneously, Robin Hood the Truth Behind the Green Tights and Annie the Musical.
"It was extremely disappointing that Robin Hood, after much set building at the theatre, was unable to go on because of the unavoidable delays in stabilising the fly tower."
The other performance of Annie the Musical went ahead, but was instead performed at an alternative location at the Kalamunda Performing Arts Centre.
The group will now operate from the nearby Roleystone Hall, which will likely be its home for the immediate future, as the theatre will be closed for repairs for a minimum of two years.
"At present the Roleystone Hall is not ideal as a performance venue, however Armadale council has engaged the services of Graham Walne, a theatrical consultant to advise them on the best options of making the hall a suitable alternative venue," he said.
"There are many things to be considered including how lighting and acoustics would work, as well as the best options for the stage and seating."
The city will pay for the alterations of the hall.
As far as the theatre goes, a structural assessment has been completed, which has determined that significant structural rectification works are required in order for the theatre to be fit for any future use.
Asbestos was found throughout the auditorium and fly tower and will need to be removed at a estimated cost of $140,000 and the electrical wiring within the whole building will need to be upgraded at a cost of about $200,000.
The group will meet next week at the Roleystone Hall with a representative from Armadale city council to discuss its plans for the near future.