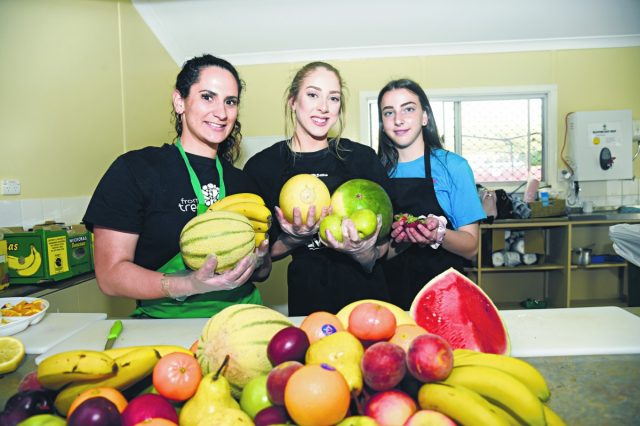 Despite the rain and cooler temperatures thousands of people turned out to Karragullen Oval last Saturday to attend the LiveLighter Perth Hills Festival.
Formerly known as the Karragullen Field Day, the festival attracted people from all over Perth as the oval and surrounding grounds were jam packed with things to buy, see and do.
Hills Orchard Improvement Group spokesperson Brett DelSimone said the festival, which was in its 35th year provided people with an excellent opportunity to see and learn first hand where their fresh produce comes from.
"We had a record number 200 stalls that offered everything from plants and wine to fruit, clothing and woodwork and our orchard tours were a huge success with larger buses to accommodate for the increase in numbers," he said.
"The festival offered plenty of free entertainment such as machinery demonstrations, lessons on pruning fruit trees, celebrity cooking demonstrations and free fruit for all children in the Scouts Hall."
Although attendance was slightly down from last year's figures Mr DelSimone said the weather did not deter locals from coming along and learning about the local producers and produce.
"It was fantastic, everyone I spoke to had a great time and we have since received good feedback online," he said.
Photographs – Richard Polden.