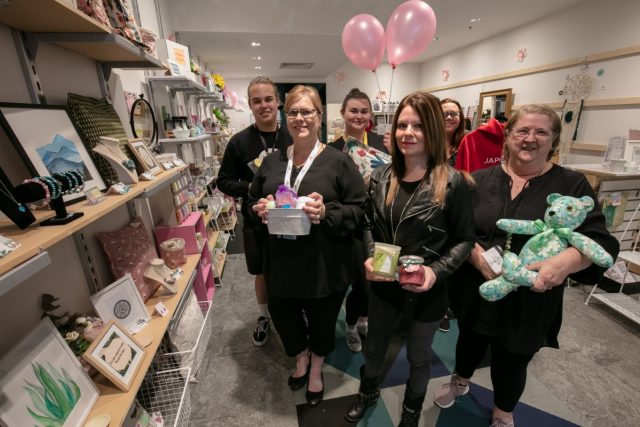 Six small business owners who met at Kelmscott's monthly markets have joined forces during its four-month hiatus to open their very own pop-up store – The Collective Tree.
Stallholders Angela Prebble, Debbie Darroch, Janet Strohman and Nicole Metje had been selling goods at Kelmscott's Creative Community Market for several years before COVID-19 forced the closure of the markets in March.
What followed was a difficult few months for the retail sector and the business owners, each of whom rely on the markets to facilitate the sale of their locally-crafted products.
But Mrs Darroch said she believed it was as good a time as any to bring her dream of opening a shop to life, taking the idea to fellow stallholders who jumped at the opportunity.
The idea of opening a collaborative pop-up shop soon gained momentum, given the name 'The Collective Tree' because of the way in which the proprietors had been able to grow together grounded by the same roots.
"It's a vision that I've had for years – I've always wanted to open a shop," Mrs Darroch said.
"With all of the markets being cancelled between March and July due to COVID-19, it was a really tough time for us.
"But it was a time to push ahead – we knew that if we were going to do it, we should do it now.
"Initially I had approached Nicole Metje about the idea, but we thought why stop at two?
"Janet came on board with her bears, and then Angela and Jake and Maddison – and now we're a family business.
"We're all bound by the relationship formed at the Kelmscott monthly markets and are passionate about showcasing other local talent and handmade and locally crafted pieces."
It wasn't long before that dream became a reality.
The Collective Tree pop-up store officially opened in Armadale Shopping Centre on August 1, with everything from home wares, sewing, active wear, creative pieces, crocheting, coffee and cakes on sale.
Next month, the store will participate in the Breast Cancer Fundraiser Market to raise awareness and much-needed funds for Breast Cancer WA.
To donate, visit the Creative Community Market at St Mary in the Valley Hall in Kelmscott on Saturday, September 12.
You can find more Armadale news here.