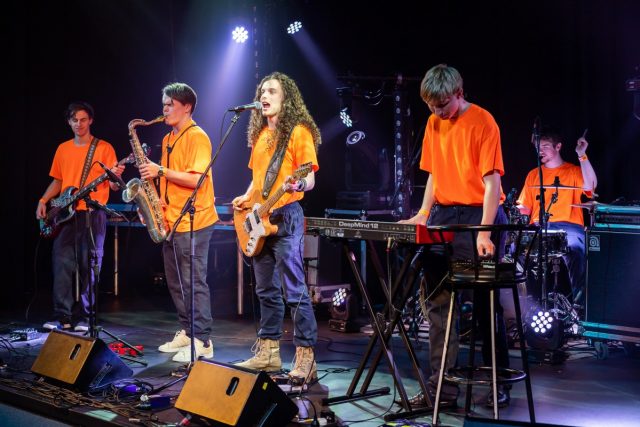 Psych-rock bands are arguably a dime-a-dozen in Perth ever since the emergence of Tame Impala but Gozzy Rock's latest winners may be shaping up to steal that band's crown.
The Atlas State a young five-piece who are delving deep into their own alternative psychedelic style made a big impression at the annual music competition organised by the City of Gosnells.
Six finalists battled it out on the night with the winner taking out a $1500 music store voucher.
The seven-piece rock band Stamina who burst onto the music scene just two months ago were runners up while powerhouse singer-songwriter Beth Margaret was in third place.
Expansive pop punk duo 'Til Home took out the new Mega Music Raw Talent Award.
The Atlas State's keyboardist Owen Aitken said the win has already gone some of the way of propelling them into the next level of the Perth music scene.
"I think we first heard about Gozzy Rock online, a friend who lives in Huntingdale noticed it and said it might be a good opportunity for us," he said.
"It's been great especially to have gotten feedback and to have an idea of where we might fit with other bands and that kind of thing."
Mr Aitken said they had taken inspiration from the usual sources but are working hard to make it their own.
"We all listen to a lot of psych stuff, Tame Impala and Pink Floyd," he said.
"We're also big fans of all the psych bands who play locally.
"We're pretty excited because this has just given us this boost that means we can start thinking about playing more gigs, and potentially touring around WA."
The win is particularly good timing for the young band, with Mr Aitken saying it has allowed them to lay some plans out for the future.
The band will use the money to go towards new equipment in the potential lead-up to an EP release later this year.