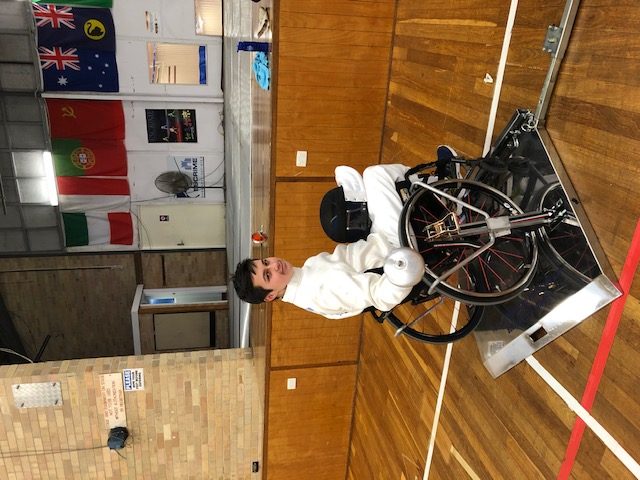 A spinal disorder has not kept local boy Thomas Rogers down.
The Huntingdale resident lives with spinal dysraphism which affects his spine but it has not halted his ambition to become a professional saxophone player.
Now Thomas is competing at an international level in parafencing, or wheelchair fencing.
The 14-year-old boy that faces more challenges than most young people his age was recruited by the University of Western Australia fencing head coach Tuko Maia a year ago.
After a year of training, Thomas represented Australia and had his first taste of an international competition at the International Wheelchair and Amputee Sports Federation's (IWAS) World Cup Wheelchair Fencing Competition in Amsterdam last week.
The St Norbert College student was the youngest fencer in a 59-strong field and finished in 51st place. Thomas was classified as A3 (the second highest division) and competed using a chair loaned by the Dutch Wheelchair Fencing Foundation.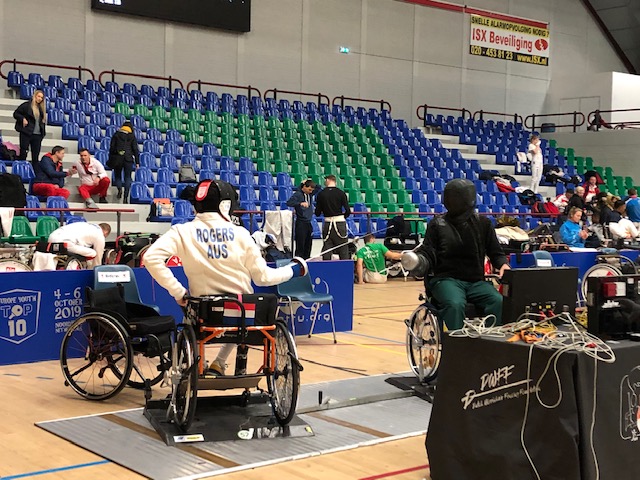 Coach Tuko Maia said he was amazed by Thomas' performance considering he had only been training for a year.
"He won a poule bout at an open event and he's only been fencing for a short time," he said.
Thomas' mum, Marilou Rogers, said Thomas enjoys fencing because it requires fast thinking, tactics and a strategic approach, just like his favourite board game chess.
It was Thomas' first time in the Netherlands and Ms Rogers said his experience was 10 out of 10.
"Thomas never competed with another wheelchair fencer in Australia part of the reason why we decided it's good for him to attend this cup," she said.
"He also gained friends and wheelchair mentors as most of the parafencers that attended had been fencing for at least five years."
Ms Rogers said Thomas' biggest competitor was Russian Shaburov Maxime who is the world number two wheelchair fencer, but also fencers from Turkey, Canada, France, Great Britain and India who had been fencing and training all their lives.
Thomas is now working towards competing in the under 17 competition in Thailand next year and the Commonwealth Games in 2022 in the United Kingdom.
In the meantime he is helping the University of Western Australia and Fencing Western Australia to promote and pioneer wheelchair fencing as a sport in Australia.