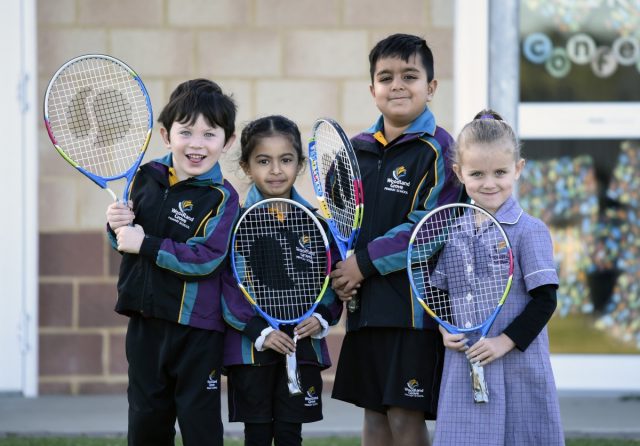 There were plenty of smiling faces at a Byford school last week as 100 pre-primary students received a very special gift from a leading financial institution and Tennis Australia. 
Woodland Grove pre-primary students each received their own tennis racquet, which they could use both at school and at home to continue honing in on their tennis skills.
Physical education teacher Clayton Bird said the racquets would ensure students kept an interest in sports and staying active.
"These racquets will encourage our students to move, have fun play and be active in the community," he said.
The racquets were handed out to students at an assembly last week.