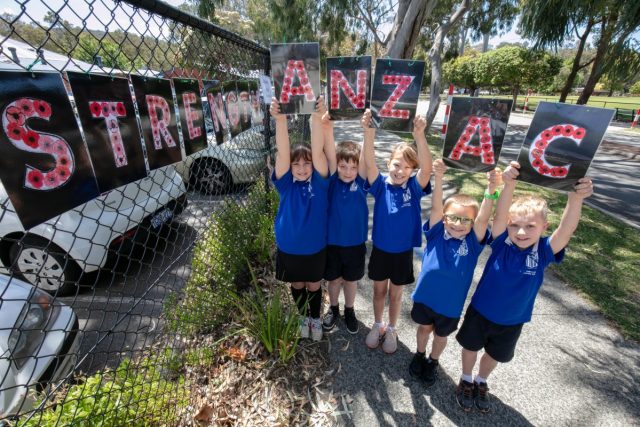 A beautiful display was set up on the fence at Kelmscott Primary School on Wednesday, November 10, to commemorate Remembrance Day.
Each class contributed to the display on the school fence by collaging words that describe all Servicemen and Servicewomen who have served in the many conflicts throughout our history.
Remembrance Day is held on November 11, with a minute silence at 11am to allow people to pay their respects to the substantial number of soldiers lost during the First World War and all other conflicts.
Kelmscott Primary School will be conducting a Service to commemorate Remembrance Day, on Thursday.
The Service will be held at the Cenotaph at Rushton Park beginning at 10.30am.
Invited guests, Parents, Caregivers, Community Members Staff and Students will attend the Service.
Kelmscott Primary School teacher Stephanie Long organised the event for Remembrance Day, she said year three students will be conducting the service.
"All students have been learning a Song "Can You Hear Australia's Heroes Marching" which will be included in the Order of service," she said.
"Prior to the Service each class, as part of the HASS Curriculum, has discussed the importance of Remembrance Day.
"Commemorating Remembrance Day is an important school event at Kelmscott Primary School."