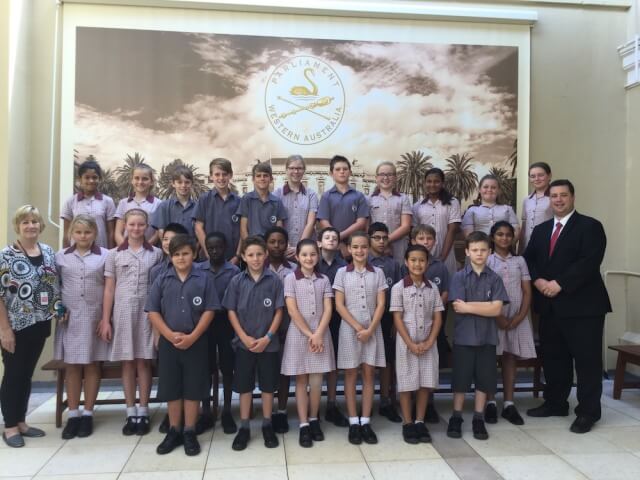 Year six students from St Munchin's Catholic School in Southern River visited Parliament House last Friday as part of their learning.
They have been learning about the three levels of government, civics and citizenship.
School principal Rob Romeo said the visit was exciting and brought politics to life for the students.
"The students were astounded by the architecture and history of Parliament House, they were certainly eager to learn," he said.
Mr Romeo also said the students were able to discover more about how laws were made and enjoyed reading a bill about drug testing sport.
"All students took part in the reading of the bill and some of them would love to be politicians," he said.
Mr Romeo said the visit engaged the students in politics and was a day to remember.
Member for Southern River Terry Healy accompanied the students on their tour.
"I asked if I could go with them," he said.
"It was my first tour of Parliament House and St Munchin's was very welcoming."
Mr Healy described the visit as fun and enjoyable.
"We visited the Legislative Assembly," he said.
"The students took on the role of the politicians and I took the role of a back bencher.
"It was great."