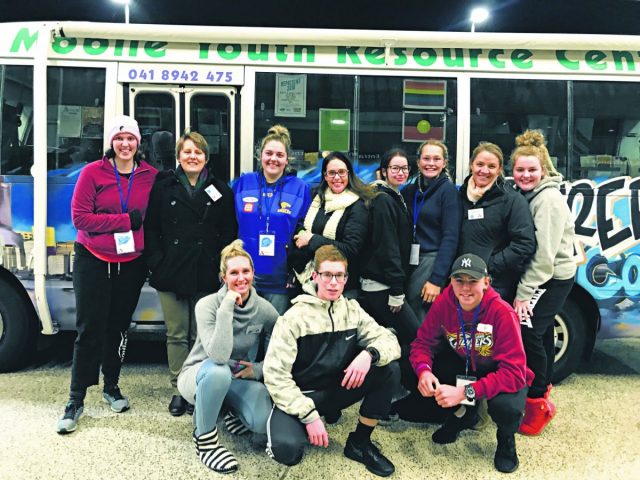 Students from Serpentine Jarrahdale Grammar School were among hundreds of others who braved the blistery conditions to take part in this year's Anglicare WA School Sleep Out event.
Held at Optus Stadium last Friday the event was deemed the largest sleep out event in the country conducted to raise money and awareness for homelessness.
Anglicare WA chief executive Ian Carter said the students were only allowed to utilise a sleeping bag, pillow and the clothes on the back during the duration of the sleepout.
"The School Sleep Out included a simulation exercise where the students were put through real scenarios faced daily by those young people who don't have a safe place to live," he said.
"The students weren't allowed a decent night's sleep either with volunteers routinely creating disruptions imitating the nightly experience faced by those living rough."
Overall nearly $70,000 was raised with the money going to the organisation's Street Connect program which operates in the city to assist, support and inform 15 to 25-year-olds experiencing homelessness.
For more information contact Anglicare WA via phone or online.