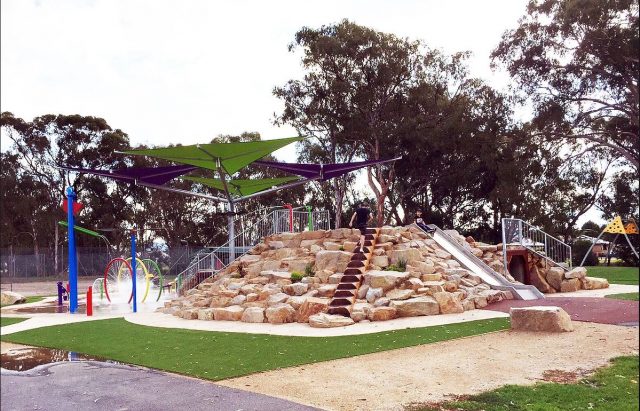 An interactive nature-inspired splash park in Byford may soon become a reality should the Shire of Serpentine Jarrahdale receive the required $1.5 million to deliver the project. 
The park is earmarked for Bill Hicks Reserve due to its existing amenities and regular use by families and community groups. 
Shire President Michelle Rich said the splash park was identified as a priority in the shire's 2019/20 advocacy strategy that was announced last week. 
"Once funding is secured it will allow the shire to progress with more detailed design plans for the project as well as further community engagement about the specific elements for the nature splash park," she said. 
"A nature splash park will provide increased social interaction and support amongst parents and caregivers as well as increased physical activity and improvement in social skills amongst our children." 
Currently children under 14 make up 24 per cent of the shire's population which was another reason the project had been marked as a priority. 
The park would likely include natural elements such as rock, timber and water and added landscaping such as shade, seating and additional parking. 
The project is dependent on state and federal government funding as well as private enterprise support.