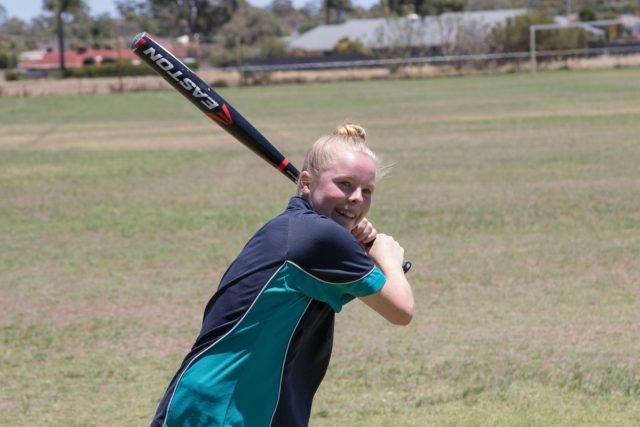 A year 10 student will be heading to Melbourne in January to represent Western Australia in the National Softball Championships.
Jaymee-Lee Rowe is a talented young softballer who will be competing for the third time at a state level competition.
She was selected for the under 16s team after intensive try outs with 120 students from as far north as Port Hedland vying for one of only 16 places on the team.
The Southern River College student is engaged with the sport at least six times a week with training sessions and games for her local team the Willetton Wildcats on top of training for the state team.
"I feel really excited that all my hard work has paid off," she said.
"I'm getting to train and play with people I really look up to."
Jaymee-Lee is an all-rounder and uses both hands to play.
"I have a pretty good throwing distance, I can also bat left handed and right handed and I bring a lot of strategic thinking to the game," she said.
In the future Jaymee-Lee said she wants to go to the United States to study and play college softball.
Head of health and physical education Brad Francis said Jaymee-Lee is a great player and an integral member of the senior girls softball team which has won the past two State School Softball Championships.